Mounting regulatory complexity and shortened close cycles are putting pressure on resource-strapped tax departments. Increased auditor and SEC scrutiny, as well as tax-department turnover, further heighten the strain.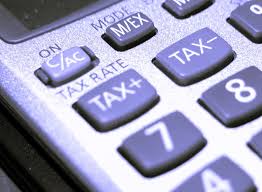 One potential response: turning to tax-provision software and thereby forgoing the error-prone spreadsheet model. Spreadsheet inaccuracies may seem negligible at a glance, but eventually they can prove detrimental to bottom lines and investor confidence. And, the software not only streamlines companies' tax-provision processes, it also shifts the tax staff's time and focus from pure data management to more strategic analysis.
[contextly_sidebar id="807f11913995062bf373e18bdd24a9f3″]When selecting and implementing tax-provision software, some companies attempt to mimic the way their current Excel models operate. That can lead to problems. While the software will run with this approach, tax departments may waste time doing off-line calculations that can be avoided if they understand how to enter the correct information.
The following considerations can provide a starting point for companies.
Software Alone Is Not the Answer
While tax automation does mitigate the risk of errors, it is not an all-encompassing solution. Existing processes must be examined to determine where and how the software tool fits. Also, the tax team must be trained not only on using the tool, but also on any related process changes. Only when everyone understands the new process flow will you achieve the desired efficiency boost.
Change Management Is Crucial
Because it is human nature to fear the unknown, it is imperative to communicate the vision and strategy behind the changes early and often. If the team doesn't understand where it's going, it won't get there. The CFO and other senior managers need to show that they embrace the change and take responsibility for its achievement. Demonstrating patience and communicating that they understand the change will be difficult can ease the process. Furthermore, it helps when teams are motivated to own the changes as well.
Demo Multiple Packages
Tax software is not a one-size-fits-all tool. Try to view demos of at least three different products. That will allow for comparing and contrasting functionality as well as ease of use and reporting capabilities. Also focus on how easily the tool could be integrated with your existing tax and compliance tools.
Spend Upfront to Save Money Later
For budgetary purposes, providers allow a phased approach to implementation. However, while it can be overwhelming to tackle complete, enhanced functionality the first year, implementing too little can make things less efficient. To ensure the best balance of the two, consider the availability of resources and the timing of phases. It's acceptable to start with basic functionality and layer on enhanced functionality the next year, as long as you plan your budget to ensure that the funds needed to do that are available at the start.
Acquire the Needed Knowledge
A successful implementation requires in-depth knowledge of ASC 740 (formerly FAS 109) and related best practices to ensure efficiency, maximize the ability to automate calculations, and ensure proper process flow to and from existing software tools. Another key knowledge area is ASC 718 (formerly FAS 123R) for discontinued operations, purchase accounting and other technical items. It is common for companies to use third-party consultants to spot technical issues, provide best practices and offer catered advice during the implementation process. [Editor's note: BDO, the author's employer, provides such services.]
Assign an Internal Point Person
An internal point person is crucial to help keep the project on track. Consider someone in the tax department with intimate knowledge of your people, processes and existing technology. Remove enough daily tasks from this person's schedule so that he or she can devote several hours a week to the project. Also, empower the point person with the authority to make quick decisions in order to avoid project delays.
Don't Spend Months Implementing
Tax-provision software implementation is not as intricate and time consuming as that of an ERP system. The goal should be to get it done properly, but also quickly so your team can enjoy the benefits. Review the tool's functionality and prioritize the implementation of what you need most. You can always add more functions later. Establish reasonable milestones for each phase up front to keep the project moving forward, but also make sure to time the completion of the implementation to match the "go live" date of actually using the product. A significant gap can make for a steeper learning curve.
Don't Short Shrift Training
Training should be customized for your departmental and user needs, not an "out of the box once and done" operation. Schedule separate training sessions for "power users" or administrators, as they will use the software differently from others. The training can be scheduled during each phase of the implementation or at the end, depending upon the team's involvement in the project. Training on special issues such as "return-to-provision" or interim calculations should be scheduled near the time of need to avoid knowledge decay. Also, consider the needs of foreign data providers, management and auditors and plan their training accordingly.
Following this guidance will go a long way toward a successful implementation. Still, keep in mind that nothing goes exactly as planned, and challenges will likely arise. Upon completion of the implementation, continue to be flexible and expect that things will change over time and that your processes and tools will change accordingly.
Cindy Frank is senior director and Joanne Rogers senior manager of tax process transformation services at BDO USA.
Material discussed is meant to provide general information and should not be acted on without professional advice tailored to individual needs.
Image credit: Phillip Ingham, CC BY-ND