Now that U.S. banks have repaid more than 96 percent of the funds invested in them as part of the Troubled Asset Relief Program, the special inspector general for TARP has a new target: credit unions. Like other financial institutions, credit unions took money from the Treasury Department during the financial crisis: through the so-called Community Development Capital Initiative, Treasury invested $570 million in small banks and credit unions. As noted in a Venable LLP client note on June 3, CDCI was designed to "support small-business lending in the 'hardest hit' rural and urban areas by making low-cost capital available."
The problem is that four years after the program's creation only 8 of 48 credit unions have repaid the money in full and exited the program. Taxpayers are still owed $475.2 million. SIGTARP doesn't expect any rush by credit unions to settle the bill. In its April 30 report, SIGTARP said credit unions only pay Treasury a 2 percent dividend for the capital (until 2018, when the rate climbs to 9 percent), so many credit unions would likely remain in CDCI for a few more years. In addition, "credit unions continue to face  economic challenges that impair their financial stability and ability to repay TARP," said Venable.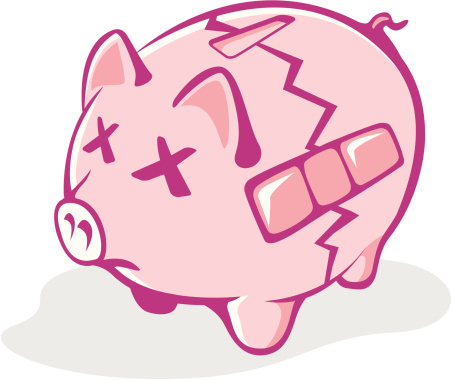 "Capital and balance sheets of credit unions have suffered over the last few years due to increases in loan delinquencies and loan charge-offs and decreases in lending activity," SIGTARP said. Recipients of CDCI money had to be designated community development financial institutions, which means they have to make 60 percent of their loans to underserved communities; therefore, many of them "serve the most economically harmed areas around the country that continue to struggle to recover from the financial crisis," noted Venable.
Meanwhile, a story in The Wall Street Journal on June 5 discussed how many credit unions are loosening lending standards for mortgages and home-equity loans and investing in longer-term assets, making their balance sheets vulnerable if interest rates start to rise. According to the National Credit Union Administration, the credit union regulator, credit unions' net holdings of long-term assets rose to 35.9 percent of total assets at the end of 2013, an all-time high.
In its report, SIGTARP called for much stronger oversight of CDCI institutions. It recommended that credit unions be required to report annually on their use of CDCI funds and called for Treasury to enforce the TARP provision that allows the department to participate on the board of directors of a CDCI institution that misses eight dividend payments. Both measures would help Treasury "keep careful watch over the financial stability of these institutions," SIGTARP said.
Image: Thinkstock