Verizon's business focused on "The Internet of Things," called "connected solutions," is growing at more than 100 percent a year, according to a Verizon executive quoted in CIO Journal on Tuesday. The business unit sells solutions that collect and analyze data from remote locations. An oil-field services company, for example, might use sensors to monitor and manage wells. A health-care company could use biometric sensors to monitor patients from afar. Verizon's clients include "about 100 municipalities that are purchasing newer services such as monitoring of traffic, water usage and waste management," said CIO Journal.
But is the Internet of Things really going to be the smashing success some are predicting? According to a story from Wired on Monday, "some of the brightest tech minds are expressing some doubts about the potential impact on everything from security and privacy to human dignity and social inequality."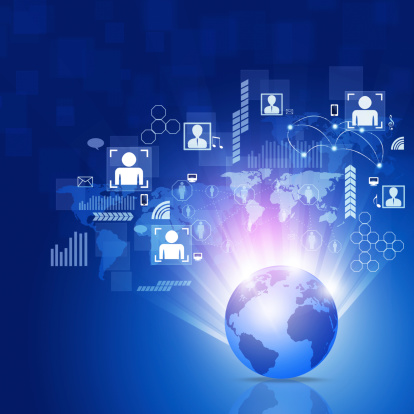 Wired draws that conclusion from a new study from the Pew Research Center that garnered more than 1,600 responses from experts about where the Internet of Things would stand by 2025. The responses were largely positive, and most experts believe, that there will be a "global, immersive, invisible, ambient networked computing environment built through the continued proliferation of smart sensors, cameras, software, databases and massive data centers in a world-spanning information fabric known as the Internet of Things," according to Pew.
For example, in communities, "embedded devices and smartphone apps will enable more efficient transportation and give readouts on pollution levels. 'Smart systems' might deliver electricity and water more efficiently and warn about infrastructure problems," said the Pew report.
But experts also warned of the some of negative ramifications of the new hyper-connected environment. "Concerning the bad things that can be done with the Internet and big data, it's a rat race between those with good and bad intentions in terms of setting up security and hacking that same security," Pew quoted Maurice Vergeer, researcher in communication science at Radboud University in the Netherlands, as saying. "The problem is that increasingly more people are dependent on it. So, any damage that'll be done will affect more and more people."
Complexity is another issue. "If you think error messages and applications crashes are a problem now, just wait until the web is embedded in everything from your car to your sneakers," according to Wired.
[contextly_sidebar id="35d07b4b450ef5ac1a7d309d876b8b7f"]The privacy of individuals, including in the work environment, may also suffer, said the experts. "The privacy premium may … be a factor: only the relatively well-off (and well-educated) will know how to preserve their privacy in 2025," according to one anonymous respondent to the Pew study.
Another anonymous respondent was concerned about corporations and governments increasing their control over individuals. "People's lives are increasingly 'informatized,' and the information about their lives increasingly available to a variety of government and corporate players, from Amazon buying patterns to Facebook social network graphs to tracking cookies employed by a variety of agencies," the Pew survey respondent said. "Trying to find new ways to exploit that information to control consumer and citizen behavior will be a key goal for government and corporate agencies."
Still, the Pew report is imbued with a lot of optimism, even about national economies. "One significant impact of the Internet [of Things] will be in allowing the global economy to become a lot more efficient," said Fred Hapgood, a science and technology writer. "The global economy operates at a tiny fraction of its potential efficiency. Over the next twenty years, the Internet will allow this potential to be tapped, and that will lead to real increases in wealth."
Source: Why Tech's Best Minds Are Very Worried About the Internet of Things | Enterprise | WIRED
Image: Thinkstock