Unlike his former boss and company, Steven Neil, ex-CFO of San Francisco-based snack maker Diamond Foods, will go to court to battle Securities and Exchange Commission fraud and earnings-management charges, Neil's attorney told CFO today.
Neil "hasn't settled because he did nothing wrong. He followed longstanding company practices and an accounting treatment that was approved by the company's outside auditors, and he looks forward to prevailing at trial," said Michael Shepard, a partner with Hogan Lovells in San Francisco. Deloitte, the company's audit firm when the alleged actions took place, did not respond to  requests for comment on Thursday.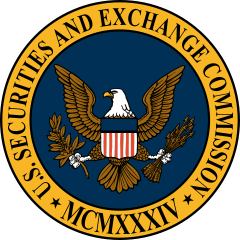 The SEC today charged Diamond Foods, Neil and former chief executive officer Michael Mendes for hatching an accounting scheme "to falsify walnut costs in order to boost earnings and meet estimates by stock analysts," the commission said in a release.
Without admitting or denying the SEC's allegations, Diamond Foods agreed to pay $5 million to settle the SEC's charges. Mendes, "who should have known that Diamond's reported walnut cost was incorrect at the time he certified the company's financial statements," according to the commission's press release, also agreed to settle. Also without admitting or denying the charges, Mendes settled for $125,000. Mendes already has returned or forfeited more than $4 million in bonuses and other benefits he was paid during the time of the company's alleged fraud.
The lawsuit against Neil continues, however. The SEC alleges that the then-CFO "directed the effort to fraudulently under-report money paid to walnut growers by delaying the recording of payments into later fiscal periods," according to the release.
One of Diamond's businesses was purchasing walnuts from its growers and selling them to retailers. "In order to boost Diamond's reported earnings and to beat Wall Street earnings estimates … Neil fraudulently manipulated and delayed the appropriate recording of the costs paid to walnuts," according to the SEC's lawsuit, which was filed in U.S. District Court for the Northern District of California.
In internal emails, Neil called those costs a "lever" to manage earnings, the SEC charged. "By manipulating walnut costs, Diamond correspondingly reported higher net income and inflated earnings to exceed analysts' estimates for fiscal quarters in 2010 and 2011," according to the press release.
When CFO interviewed Neil for a profile in 2010, Neil said that the company used its pricing as a kind of hedge against bad weather. "If we need to move prices up because Mother Nature did her thing, we're able to move prices up. We've got good integrity with our retailers, and they know that when the market turns around, we take the pricing back down," he said then.
By November 2012, when the company issued a financial restatement to show "the true costs of acquiring walnuts," Diamond Foods' stock price dove to $17 per share, from a high of $90 in 2011.
Neil "personally benefited from the fraud by receiving cash bonuses and other compensation based on Diamond's reported EPS in fiscal years 2010 and 2011," according to the complaint.
After joining Diamond's board in 2005, he was named its CFO in 2008. Neil, now 61, served as the company's finance chief until he was placed on administrative leave by the board in February 2012.
In the 2010 interview with CFO, Neil described himself as "the type of finance guy that looks at a financial report and sees it as just numbers on a piece of paper unless I'm out in the plant and can see how the product flows, how we can reduce our unit costs, and how we can improve our logistics. Then the numbers mean something."