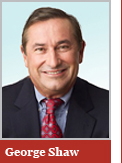 Many baby boomers who own businesses face the challenge of what to do with them as they look toward retirement. Sometimes they are in a position of conflict, weighing their need for liquidity against the desire to leave a legacy of perpetuation for the business.
An employee stock ownership plan (ESOP) is one potential solution that allows the business owner, with the help of the company's CFO, to meet both of those goals. And value is created for the company's shareholders and employees as well.
Indeed, an ESOP is an employee-benefit plan. The company sets up a trust fund, into which it makes tax-deductible contributions of new shares of its own stock or cash to buy existing shares. (It can deduct its purchase price for the stock and/or principal and interest for debt-financed transactions.)
ESOPS are commonly used to create a market for closely held stock of departing shareholders, to motivate and reward employees by giving them a piece of the action, and to take advantage of tax incentives.
CFOs are likely to consider the tax-deductible benefits of ESOPs even more valuable in 2013. That's because of the recent increases in federal capital-gains tax rates (up from 5 percentage points to 8.8 percentage points, depending on the individual's tax position) and in federal tax rates on the pass-through income of shareholders of S corporations (i.e., the top individual ordinary income rate is now 39.6%, up from 35%). Also, the debt-financing markets are attractive right now, given that companies can lock in low-interest loans to finance stock purchases.
Not all companies are ideal candidates for an ESOP, though. In addition, an ESOP has certain disadvantages that CFOs in particular need to be aware of. But if your business has the characteristics needed for an ESOP to be successful, the benefits can far outweigh the disadvantages.
The best candidates for ESOPs have the following characteristics:
Privately owned. Public companies are not good candidates because ESOP contributions typically increase retirement expenses and reduce earnings, which in turn may negatively affect the stock value in jittery public markets.
Strong cash flow and history of increasing sales and profits. ESOP valuations often focus on discounted cash-flow valuation models. A volatile earnings pattern will create a volatile stock value, which may demotivate employees in recession years. Also, ESOPs often involve the use of leverage. A decrease in cash flow and a lower employee wage base will reduce the amount of contributions to the ESOP, thereby creating debt-funding issues for the company.
Strong management. Middle-market companies often rely on a few strong management personnel. But developing the second-line management team is crucial for ongoing success. The shareholders must have confidence in the management team and its ability to grow the business, which will create the cash flow to pay off the selling shareholders. Management succession is also an important consideration for lenders.
Diverse shareholder group. A broad shareholder group with a wide range of retirement dates helps maintain balance between cash flow dedicated to the selling shareholders and a safety net for retention of cash in the business to invest in longer-term initiatives.
Significant taxable income. Companies that are consistently in the high federal income-tax brackets will obtain the best cash-flow benefit from the tax-deductible ESOP contributions.
Once a company determines it has the characteristics necessary to be an ideal ESOP candidate, CFOs will be interested in reaping the following benefits via an ESOP:
Tax-deductibility of contributions. Contributions are tax-deductible whether the ESOP is leveraged or unleveraged. If the ESOP is debt-leveraged, both the principal and interest are deductible. The deductibility makes the ESOP significantly more attractive than other buyers of the stock, as the postacquisition, after-tax cash flow of an ESOP buyout will be higher than a non-ESOP deal.
For example, in an ESOP transaction, if $1 million of debt principal is repaid, the company will save $400,000 in corporate income taxes, assuming a combined federal/state corporate income-tax rate of approximately 40%.
Shareholder tax benefits. Individuals who own stock in a privately held C corporation may be eligible for a tax-free rollover of the sales proceeds. To qualify, the ESOP ownership must be 30% or higher after the stock purchase (note that the shareholder must have owned the stock for three years prior to the sale), and the selling shareholder must reinvest the sales proceeds in stock or bonds of U.S. operating companies within 12 months after the sale of stock to the ESOP. With the recent increase in capital-gains rates to approximately 23.8% (including net investment income tax), the tax deferral may be of significant value.
In addition, if a shareholder dies while holding the reinvested securities, the shareholder's estate will receive a stepped-up tax basis to the date-of-death value and the capital-gains tax on the sale will eliminated, resulting in a permanent tax savings (reduced by the increase in estate taxes on a higher estate value, if any).
Tax-free corporate income. Income attributable to an S corporation is taxed at the shareholder level. However, there is no federal income tax on any portion of the company owned by an ESOP (most states follow that rule as well). For example, if 50% of an S corporation is owned by an ESOP, then 50% of the taxable income will not be subject to federal (and possibly state) income tax. The recent increase in the top individual federal income-tax rate mentioned above, plus the new Medicare tax of 3.8% on net investment income, makes an ESOP even more valuable to an S corporation.
Other. (1) An ESOP creates a market for closely held stock, and the tax benefits may allow for better financing terms, including higher debt leverage due to the increase in aftertax cash flow. (2) While an ESOP will not allow a transaction to occur that is not otherwise viable, the tax advantages can improve the terms and structure of a deal. (3) Key shareholders can achieve liquidity and satisfy legacy perpetuity goals while still maintaining control of the company. (4) Additional equity-based performance incentives (stock option, bonus, phantom stock plans) can be structured.
All that said, to be absolutely certain that implementing an ESOP is the right decision for a company, CFOs must also consider the following disadvantages of an ESOP.
Corporate governance. ESOP participants in a closely held company must be given voting rights on certain major issues (including merger, consolidation, recapitalization, liquidation, or sale of substantially all the assets of the trade or business). In addition, the ESOP trustees have a fiduciary duty to the ESOP participants and normally hire outside experts to advise and recommend on such transactions.
Since buyers do not like a lack of certainty on closing a deal, the potential delay caused by the involvement of ESOP trustees and outside advisers may lead to buyer fatigue as they become impatient with the sale-process time line, thereby putting the transaction at risk. Another concern arises if the ESOP trustees use their rights of approval to extract a premium for their stock, which leads to a dilution in the deal's value to other shareholders.
Exclusion from ESOP participation. When selling shareholders elect the tax-free rollover ESOP transaction, no portion of those shares may be allocated to the seller or certain family members (including children). Many privately owned businesses have founders' children involved in management, which excludes them from ESOP participation (via rollover shares). Other significant shareholders who own more than 25% of the stock are also excluded from ESOP participation on these shares.
Cash-flow drain. While the after-tax benefits improve debt-service coverage, volatile corporate earnings may create financial risk to the business. Cash flow dedicated to the ESOP can also limit the amount of cash available to reinvest in the business, thereby strangling future sales and earnings growth.
In privately held companies, the corporation has an obligation to repurchase shares from ESOP participants who terminate due to death, disability, or retirement. Therefore, the carefully planned ESOP should take into account the cash-flow impact for projected stock repurchases of key-employee retirements (death and disability, though, are impossible to predict).
Liquidity blocker. As discussed above, companies with broad shareholder ownership are ideal ESOP candidates. Consider the situation where a key shareholder used an ESOP transaction (normally the tax-free rollover with 30% ownership) for liquidity, but the future shareholders could not pursue a second ESOP transaction. That's the "liquidity blocker."
The situation arises when there is insufficient time between a first and second ESOP transaction for the company to pay down debt sufficiently to finance the next transaction. In another scenario, the recent economic downturn may have eroded corporate profits such that the cash flow of the business has not recovered sufficiently to finance the next ESOP transaction.
While an ESOP must be considered as a potentially viable liquidity option for privately owned businesses, business owners and CFOs must carefully analyze the advantages and disadvantages to make sure an ESOP truly is the best alternative given their company's specific fact situation.
George D. Shaw is partner in charge of transaction advisory services at Dicicco, Gulman & Co., an accounting and business-advisory firm.