[Editor's note: When this post was first published, the core inflation gain was given as 2.9%. The story and headline have since been corrected.]
U.S. core inflation rose in July at the fastest annual pace in seven years amid a sharp increase in housing costs, though economists expect inflation to moderate by the end of the year.
The Labor Department said on Friday its Consumer Price Index advanced 0.2% last month after a 0.1% gain in June. In the 12 months through July, the CPI increased 2.9%, matching the increase in June.
The so-called core CPI, which excludes the volatile food and energy categories, rose 0.2% for a third straight month but the annual increase was 2.4%, the largest rise since September 2008.
Economists had forecast both the CPI and core CPI rising 0.2% in July.
Reuters said the July report points to "a steady increase in inflation pressures that keeps the Federal Reserve on track to gradually raise interest rates."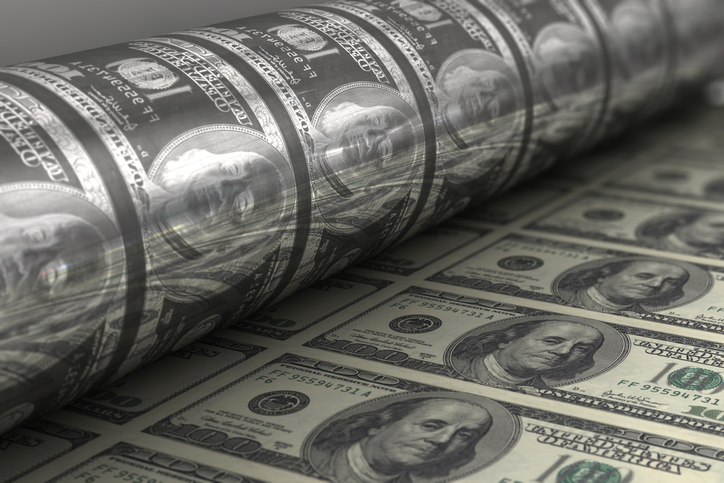 "Inflation pressures are seen continuing to build amid low unemployment and increasing difficulty reported by employers in filling positions," Reuters said. "Rising raw material costs are also expected to push up inflation as manufacturers pay more, in part because of tariffs imposed by the Trump administration on lumber, aluminum and steel imports."
The Fed's preferred inflation measure, the personal consumption expenditures price index excluding food and energy, increased 1.9% in June after hitting the Fed"s 2% target in March for the first time in more than six years.
The U.S. central bank has raised interest rates twice this year and financial markets overwhelmingly expect a hike at the next policy meeting in September. The Fed has indicated it will stay on a course of gradual rate hikes even if inflation rises above 2%.
The rise in the CPI in July was led by a 0.3% gain in housing costs. The so-called shelter index rose 3.5% in the 12 months through July. Gasoline prices fell 0.6% while food prices edged up 0.1%.
According to MarketWatch, economists see signs that core inflation will moderate in coming months.
"To me, for people looking for inflation overshoot, this is as good as it gets for them," Omair Sharif, senior U.S. economist at Société Générale, said.