After years of treating Big Data almost exclusively as a way to aid marketers and boost revenue, companies are starting to understand the risks of amassing and using overwhelming amounts of information. Yet as they become aware of Big Data's dark side, they are also finding it a substantial resource in managing the perils that beset them.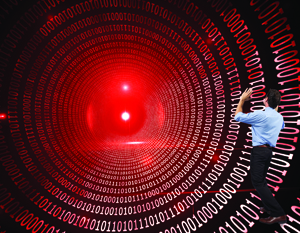 In this special report, CFO explores both sides. The lead article, "Big Data, Smaller Risk," for example, notes that massive thefts of Big Data – including names, credit card numbers, email addresses, and passwords – have been getting widespread attention, from the prominent hacks of Target and Adobe Systems to the attack on Ashley Madison, a purportedly anonymous website encouraging extramarital affairs.
Threatening as those break-ins have been, it's likely that they've had the positive effect of shifting some of the corporate focus from the profit-oriented side of Big Data to how it can be used to ferret out potential problems. The article explores ways of unearthing risks, such as "data-flow analysis," a way of tracing the location of data at different times during a business process; "outlier analysis," which involves finding anomalies in credit card data, for instance, to catch fraudsters; and digging through the metadata of corporate emails to detect breaches of confidentiality.
One example of the two-edged sword of Big Data risks is biometrics, the practice of using a digital representation of a person's individual's physical characteristics to identify that person. Just like fingerprints, biometric data can be used to identify and prevent potential crimes. But as Jeffrey Neuburger points out in "Big Data and Biometrics: Money Well Spent?," companies that use them may also have to manage risks related to privacy, data security, and technology failure.
Other articles in this report tackle questions of how Big Data can be used to curb employee turnover and prevent supply-chain problems. Finally, author Paul Perry provides CFOs with a guide to Big Data analytics.