When the Enron case caused Arthur Andersen to implode, Pete Carlson was a partner. Six years later, he was a controller at Wachovia when the government forced the distressed bank to sell itself to Wells Fargo. While both organizations helped sow the seeds of their own demise, few saw those disasters coming.
Joining MiMedx in December 2019 and taking over the CFO job in March 2020, Carlson faced different circumstances: he had foreknowledge of the situation. The job was to help a biologics company recover — reputationally and financially — from an accounting fraud that resulted in one-year prison terms for the CEO and COO and SEC charges against the former finance chief. 
MiMedx uses placental tissue to treat everything from wounds and burns to orthopedic injuries. In June 2018, it discovered it needed to restate six years of financials. Then, in November 2019, the Securities and Exchange Commission (SEC) and the Department of Justice (DOJ) charged two executives with a "pervasive fraud" that occurred from 2013 to 2017 and involved overstating revenue by up to 14% each quarter. MiMedx had booked revenue at the time of shipment when side arrangements allowed for things like product returns and conditional payment obligations. The SEC charged the CFO because he should have known of the arrangements.
From December 2019, when Carlson first joined MiMedx, he had to deal with the resulting challenges — restating years of financials, securing financing, getting the company's shares relisted on Nasdaq, and resolving a slew of material weaknesses. 
MiMedx now appears to be on the mend. At the end of May, the U.S. Department of Defense awarded it $4.6 million to advance the treatment of combat casualty wounds and burns. Carlson said the company has "made extraordinary progress over the past two years to restore its financial credibility, reputation, and overall foundation."
I spoke with him in May about what it's like walking into a situation like MiMedx's and how trust is rebuilt after members of the C-suite commit financial fraud.
---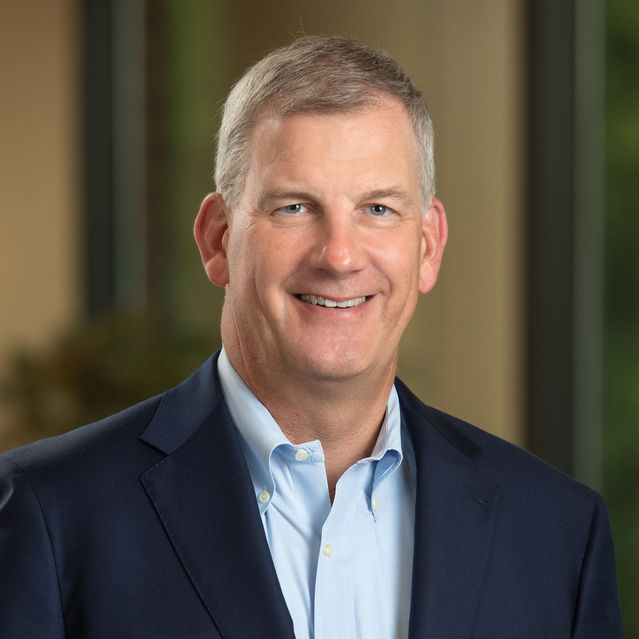 Peter Carlson 
CFO, MiMedx
Notable previous companies:

Brighthouse Financial
MetLife
Wachovia
Arthur Andersen
---
This interview has been edited for length and clarity.
VINCENT RYAN: What kind of person did they want to hire for the CFO slot when you were being considered?
PETER CARLSON: Someone with strong accounting, financial management, and leadership [experience]. However, Tim [Wright, who joined as CEO in June 2019], was particularly interested in the cultural fit and the person's integrity. During the interview, he was very interested in getting to know me as an individual. Tim was looking for somebody to help him change the company's culture. What the prior CEO and COO had done was so severe that they were convicted of securities fraud and sentenced to prison. … Tim and I talked about how changing a culture is a conversation by conversation effort.
What was the feeling you got from MiMedx employees once you started the job?
CARLSON: The situation the company ran into was isolated to a small number of people. And a small number of decisions. The team always wanted to do the right thing. The product was never an issue. Employees stayed with the company because they liked their co-workers. And because they liked the fact that the company's product had such an impact on people's lives. We hear of people who have had these open chronic wounds and have been unable to heal. And many reach a point where they are at risk of amputation. Then they'll learn of our product, or their healthcare provider will. And within months, not only are they not having an amputation, the wound is healed. 
What did you say to finance employees when you first met them?
CARLSON: You have to build rapport and trust. The biggest thing was to demonstrate I was there to support them. I'm a believer in servant leadership. The focus was on three things. I immediately said integrity was of utmost importance. Then partnership, the same concept as collaboration. People were scared of repercussions. That was one of the things that Tim [the CEO] had worked on very hard, to make people comfortable that they could make an error and not immediately be fired or have a different opinion and wouldn't be pushed to the side. So collaboration and partnership was a message of 'we work together within our own group, and we work with our fellow employees across the company.' And then my third thing is fun. You need to enjoy what you're doing, or you won't want to do it. 
Frankly, the team had been starved the prior to that. Interim executives took the interim part somewhat seriously. They had barely been in the office. So, being there, meeting with the team in person, and being genuine in interactions were important.
When you say "scared of repercussions," … 
CARLSON: The company's culture was that if you made a mistake, or frankly, you had a different view or talked back, there would be repercussions. The investigation under the supervision of the audit committee identified a video camera in a room where prior management secretly taped conversations. There was a significant distrust, so you had to make [the employees] feel comfortable. And Tim did that from day one by always having his door open. He's very good with people. He has a fantastic ability to keep a name and face together.
Was MiMedx a turnaround situation?
CARLSON: When Tim came in as CEO in the middle of 2019, it was still very much a turnaround situation. The company had just gone through a proxy battle to establish a going-forward board. And the prior CEO who was chairman of the board had put himself up for election with a slate of other potential directors. The company's filings said, going back to my research, "if the prior CEO is elected to the board, we don't know if we'll be able to hire an accounting firm to audit the financial statements."
The company's culture was that if you made a mistake, or frankly, you had a different view or talked back, there would be repercussions.
The company also needed cash. But it had no financial statements to present, so you can imagine the nature of the counterparties. They did end up getting financing. It was qualitatively and quantitatively quite expensive, and the covenants were very tight. 
What wasn't in turnaround was the product. Because of some insurance reimbursement issues, the company's revenues had dropped by about 25% [before Carlson joined the company], so there was a reduction in the workforce. … We did look at renaming the company. But because the product brands were so strong, we didn't feel we needed to. … And once those financial statements were out, we could start talking with the public again. 
In March 2020, on the cusp of the pandemic, MiMedx released a "super 10-k" that restated prior years and incorporated all of the 10-Qs for 2018. That helped MiMedx secure $150 million in financing in July 2020, and Nasdaq relisted the company the following November. Where were the challenges in those feats?
CARLSON: One of them was revenue recognition. [Before the financial restatements], we concluded that, looking back, the only time we would meet all the criteria for revenue recognition was at receipt of cash. So in [the March 2020 filing], 2018 and earlier revenue recognition was based on cash. We were able to transition to a more traditional recognition method on shipment in the third quarter of 2019. And there was a lump of unrecorded revenue that had to be recorded. … To help investors understand our revenue pattern, we created something called "adjusted net sales." That told them what true sales were for a quarter, isolating items that had to be recognized but were prior shipments. 
Second, after the summer 2020 refinancing, we had to introduce ourselves to the market again — the management team, the strategy, and our expectations going forward. One challenge was the industry was going through a transition from a regulatory standpoint. The [Food & Drug Administration] said a specific set of products [those based on human cells, tissues, and cellular-tissue-based products] needed to go through an approval process [similar to a new drug]. They call this "enforcement discretion." It's not worth going through the details, but at the end of May 2021, we had to stop selling products representing 13% of our revenue. So we just had complication after complication to help people understand our financial statements and revenue growth. But that's a big part of investor relations — helping people get to an apples-to-apples assessment of the business.
My personal experience is [a crisis] shows people's character, particularly if people can separate what they need to do for themselves from what they need to do for the company.
That the CEO and COO were able to conceal "side arrangements" with four product distributors, as described in the SEC case, means MidMedx's internal controls must have been very weak.
CARLSON: From March 2020, when the first restated 10k was filed, the universe of material weaknesses covered the entire [Committee of Sponsoring Organizations] Framework. And there were enough problems that we just said we have material weaknesses across the entire universe. The auditor at that time stopped counting at 115 deficiencies. Two years later, all of those material weaknesses were gone. … At one point, internally, we had 30 to 40  people working on controls one way or another and 20 externally. It took a while because we had to have controls in place and operating effectively. We narrowed the pipeline with each [SEC] filing, and finally, in 2021, we had had a full year where controls were operating effectively.
Last question: you have said that crises can reveal things about people. What can they reveal?
CARLSON: My personal experience is it shows people's character, particularly if people can separate what they need to do for themselves from what they need to do for the company. In both [the Arther Andersen and Wachovia situations], I saw so-called leaders very focused on their personal situations and not on what was best for the company. I'm a big believer in teams, it goes back to my youth and sports. You do what's best for the team. It's something I have carried to this day wherever I've worked. And it was very disappointing to see some pretty senior leaders act in ways that made it clear they were only focused on themselves.