The National Business Group on Health (NBGH), a nonprofit association of 420 large U.S. employers, on Monday released a policy issue brief offering recommendations designed to help stem the skyrocketing costs of "specialty" drugs.
The rate of increase in the cost of employer-provided health benefits has moderated significantly in recent years. However, costs for specialty drugs — designed to fight various severe chronic conditions — are rising several times as fast as overall medical costs.
A report on specialty drug costs by Express Scripts found that the cost of such treatments rose in just one year's time (2015 over 2014) by a shocking 21.5%, reaching $150.8 billion.
That level of increased spending was attributable to significant gains in both the unit costs and utilization of such drugs. Leading the way was an increased total cost impact of 53.4% for cystic fibrosis drugs, broken down into 40.9% higher unit costs and 12.5% greater utilization.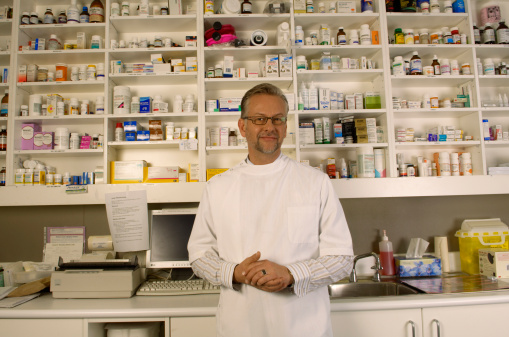 The next-most-inflationary category was inflammation-fighting drugs, with unit costs and utilization up a combined 25%, followed by sleep disorders (24.1%), cancer (23.7%), hemophilia (20.4%), pulmonary hypertension (18.1%), and HIV (16.6%).
What's driving these stark cost hikes? According to the NBGH report, the number of drug approvals by the U.S. Food and Drug Administration has been climbing steeply for a few years. In 2014 an 18-year high of 51 new therapies were approved, 27 of which were considered specialty drugs. In 2015, such drugs accounted for approximately half of the 45 newly approved drugs and biologics.
"The growth in approvals for specialty drugs, along with an increase in the number in the pipeline, can be attributed largely to a growing understanding of disease accompanied by technological advances," the NBGH says. "Thus, a class of drugs once thought of only in the context of rare and life-threatening diseases is today utilized for an expanded population and to treat more common conditions."
In most industries, the report notes, prices are largely influenced by the traditional laws of supply and demand. "However, most experts believe that health care has an inelastic demand, meaning that those who are sick are not price-sensitive," the NBGH says.
"Moreover, since most patients pay only a fraction of the bill and usually rely on physicians to determine what they need, demand is even less related to the price of health care…. These phenomena disproportionately shift the influence for determining prices and defining value to providers and suppliers."
Still, says the NBGH, employers remain mystified by the "incomprehensible" prices of certain specialty drugs, particularly those that don't provide a cure and may offer only incremental benefits.
The NBGH "believes that reasonable growth in prices and spending should track more closely with the rate of overall economic and wage growth to help ensure that employers, insurers, governments, and patients have the means and ability to pay for needed specialty pharmacy products," the report states.
Accordingly, the group says it's necessary to review public policies that influence the pricing, prescribing, and administration of specialty medications.
Specifically, the NBGH recommends five policy changes. Most of them relate to Medicare and Medicaid policy, but they're still of concern for companies, according to Steve Wojcik, vice president of public policy for the association.
"Some of the rules that apply to Medicare and Medicaid lead to reduced competition and higher expenditures for specialty pharmacy medicines that carry over into the private sector as well," says Wojcik.
He continues, "For example, uncertainty about how the Medicaid best-price rule — which requires manufacturers to guarantee Medicaid their lowest prices — applies to new risk-sharing and value-based pricing arrangements may stifle employer-sponsored plans and insurers from adopting these innovative strategies. Waiving the best-price rule for these pricing arrangements would remove an obstacle for developing these types of payment strategies."
Here are the NBGH's recommendations:
Remove uncertainties surrounding risk-based and value-oriented contracting, and implement indication-specific pricing and reference pricing in public programs.
That's a lot of health-care jargon. What does it mean?
The fee-for-service model, in which a set price is paid for a drug irrespective of health outcomes, is antiquated and inefficient, the NBGH asserts. In response, industry stakeholders are experimenting with innovative, value-oriented solutions, often thought of under an umbrella concept commonly referred to as value-based payment (VBP) arrangements.
VBPs implicitly tie reimbursement amounts for health-care providers to patient outcomes or quality-of-life improvements.
One type of VBP arrangement is a risk-sharing agreement under which drug manufacturers agree to reimburse or discount their products when they do not work as intended. However, the NBGH asserts, current public policies inhibit the willingness of drug makers to enter into risk-sharing agreements — largely out of fear of their impact on laws such as the Omnibus Budget Reconciliation Act of 1990, which established the "best price" provisions of the Medicaid drug-rebate program.
The law requires brand-name drug makers to provide the Medicaid program with the lowest price they charge for any drug to any other payer.
"The anticompetitive nature of the Medicaid best price program has been well documented by the U.S. Government Accountability Office, the Congressional Budget Office, and academic economists," the NBGH report states. It adds, "We believe it is critically important to remove barriers to VBP arrangements, particularly those constraining the creation of risk-based contracting."
As for the second half of the NBGH's first recommendation, indication-specific pricing — an indication is a valid reason to use a certain medication, test, procedure, or surgery — also helps align payment for a drug to the value it delvers to a patient population.
The NBGH recommends that the Centers for Medicare & Medicaid Services (CMS) maintain an open dialogue with employers and other payers, as well as with manufacturers and providers, to identify opportunities for legislative changes to federal reimbursement policies that obstruct indication-specific pricing agreements.
And "reference pricing" is a form of defined contribution health benefits. Plan sponsors pay a fixed amount or limit their contributions toward the cost of a specific health-care service, and health-plan members pay the difference in price if they use a more costly health-care provider or service.
Some employers have successfully implemented such a policy for the use of specialty medicines where there is documented price variation based on where the treatment is administered.
The NBGH recommends that reference-pricing policies supported by clinical evidence be implemented consistently across public health-care programs.
Limit the reach of Medicare Part D protected classes.
Part D subsidizes the costs of prescription drugs and drug insurance premiums for Medicare beneficiaries. No physical exams are required, and applicants cannot be denied drug coverage for any reason.
While companies widely use the design of formularies — lists of medicines covered under insurance — to control drug costs, Medicare limits the freedom of Part D plans to control their formularies through specific rules. Two such rules substantially impact the price of drugs.
For one, federal regulations require that plan formularies include drug classes covering all disease states, with a minimum of two chemically distinct drugs in each drug class. That allows drug makers to manipulate pricing based on artificial market share, according to the NBGH.
Also, plans are required to cover all drugs in six protected classes: immunosuppressants, antidepressants, antipsychotics, 
anticonvulsants, antiretrovirals and antineoplastics. What's more, CMS has gone beyond the statute, requiring at least one drug in each subclass as well.
These rules limit the negotiating power of Part D plans and make drugs in those classes more expensive, the NBGH says.
The group recommends that Congress and CMS remove drugs from the protected classes where a sufficient generic exists. Also, it says, policymakers should work with employers and other stakeholders to gain consensus for Medicare drug-policy changes that would remove hindrances to effective negotiation of drug pricing by private payers.
Eliminate perverse payment incentives to providers under Medicare Part B.
Many specialty drugs are reimbursed through Part B, as such drugs often must be administered in a physician's office or hospital outpatient department. For that reason, Part B providers typically buy the products in advance and bill Medicare for reimbursement after administration to the patient.
This reimbursement model creates a three-part, cyclical incentive for prices to continuously rise.
First, it encourages manufacturers to set prices higher and to incentivize providers to select those drugs—and receive a higher reimbursement. Second, it also creates an incentive for providers to continuously select higher-priced drugs, even when lower-cost alternatives might be available. And third, it incentivizes the delivery of these medications in higher-priced settings, such as hospital outpatient departments.
The NBGH recommends that such incentives be eliminated and that providers and manufacturers be encouraged to assume financial risk with regard to high-priced drug utilization.
Encourage the uptake of biosimilars.
A biologic drug is manufactured using a living system such as a microorganism of plant or animal cells. Historically, makers of such products were required to seek FDA approval as if they were an entirely new entity, submitting a full complement of product-specific data.
This did little to encourage market competition among the highest-price class of medications, even for similar products to treat the same disease.
The Affordable Care Act sought to alter the landscape of biologics, establishing an abbreviated approval pathway for those that can be demonstrated to be "biosimilar" to or interchangeable with currently approved biological products.
A 2014 Rand Corporation study suggested that robust uptake of biosimilar products could reduce direct spending on biologics by nearly $45 billion by 2024 by creating competition in a market that has traditionally been anticompetitive.
But the ACA has not led to a flood of biosimilar approvals. In fact, the FDA has approved only four of them since the law's 2010 passage. By contrast, 20 of them have been approved in the European market. Safety, pricing, manufacturing, market entry, and physician and patient acceptance are all seen as tactical hurdles for stimulating competition in the biologics market.
The NBGH recommends that policymakers work with stakeholders to educate patients and providers on the safety and efficacy of biosimilar drugs.
Reform permissive patent and exclusivity protocols.
After the FDA approves a generic or biosimilar drug, it may take years for the cheaper versions to come to market. That's largely because of litigation brought by the manufacturer of the original, brand-name drug. Such claims are based on legal questions about whether the patents for these drugs can be extended through various secondary approvals.
Deciphering and understanding the patent and exclusivity terms of pharmaceutical products is complicated because the two are intertwined and work in complementary yet distinct ways. And as these product-protection terms have become increasingly important to market share and profitability, the pharmaceutical industry fiercely protects them.
Drug makers' ability to sustain high prices hinges on the monopolistic character of the pharmaceutical market, driven by these patent and exclusivity protections, which insulate products from competition and artificially boost the industry's negotiating power, the NBGH says.
The group recommends that the market exclusivity period for biologics be reduced from 12 years to 7 years, and that patent extensions and exclusivity periods be limited or eliminated when they serve only to expand monopoly power.