Welcome to The 6 a.m. CFO, where finance chiefs share how they jump-start their days and engage with the tasks that are in front of them. 
Today, The CFO Leadership Council's Jack McCullough shares how he thrives in chaos, manages 1,000 emails a day, and how his favorite number adds meaning to his parenting.
McCullough is a former CFO, a thought leader, and if there is an event going on that touches on the things finance chiefs care about, he is probably involved in some way. He founded the CFO Leadership Council in 2006 to serve its members at the national as well as local levels. 
If you'd like to be featured in a future post, please email us here.
---
The CFO Leadership Council
The CFO Leadership Council is a professional association whose mission is to empower senior financial executives to realize success in their careers, as well as for the people and companies they lead.

Founded: 2006 

Number of Members: 1800
---
Morning Routine
Weekday wake-up time and the first thing I like to do: I am a night owl and usually get up at about 7:00 a.m. During the work week, I exercise for about 45 minutes, one body part per day. I do yoga and cardio on the weekend.
Coffee, tea, or other morning beverage choice: I am a major coffee drinker, though I recently cut back. Like any self-respecting Massachusetts native, I drink Dunkin' coffee. Try the peanut butter swirl. You'll thank me later.
Workday start time: I watch my kids get on the bus at about 8:15 a.m. and then head to the office. I'm usually there at about 8:30 a.m.
How I usually spend the first hour of my day: I receive about 1,000 emails per day so I start my day by going through what was leftover from the day before. Once it is empty, I feel like I can focus on other things.
Time I send out my first email: I often send emails while eating breakfast, though if the email needs to impress somebody, I will wait until I am at my desk.
Best advice for writing an effective email: Start using text over email. I have noticed that when I send a text, 90% of the time I get a response within a minute. However, people don't respond to the majority of my emails. And group texts are surprisingly effective to get the team going.
First dashboard I review: We are a professional association for CFOs, so I look at membership and attendance trends. If our programs are drawing robust attendance, I know we are doing our jobs well.
How I structure my morning meetings: This is a real challenge for me, as I am the rare person who thrives in chaos, while most people perform better with structure. For the most part, I try to accommodate the others, though too much structure does stifle my creative energies.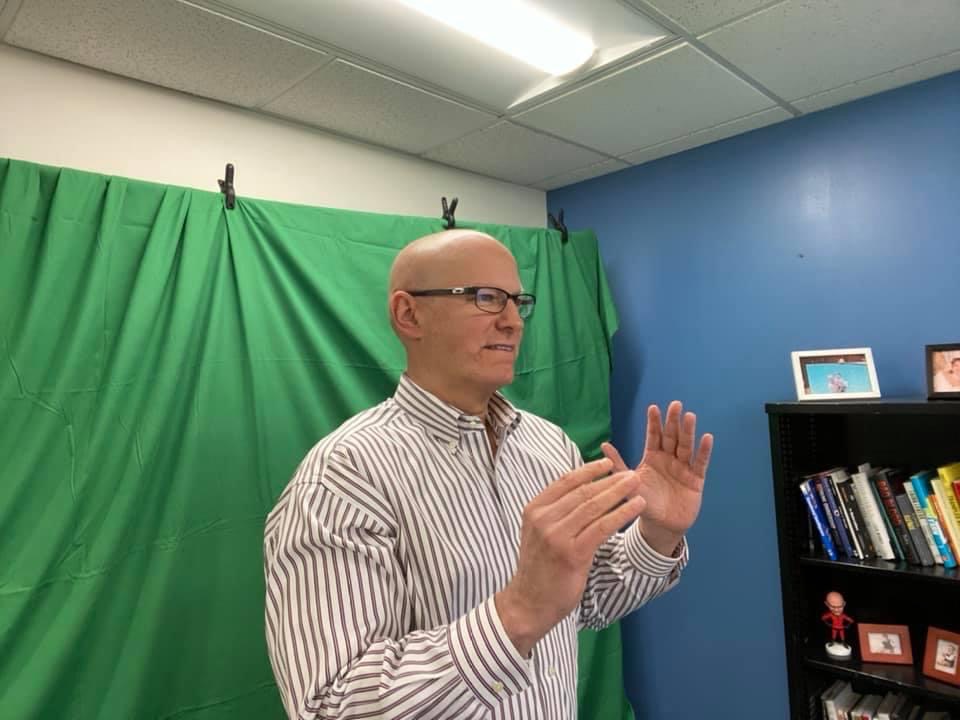 Mid-morning snack of choice: A golden delicious apple with peanut butter.
Inspiration and Leadership
Favorite quote or mantra: "The most effective way to do it, is to do it." — Amelia Earhart
I think many leaders fear making a bad decision, to the point that they don't make any decisions at all. At some point, you need to move forward and not overthink things.
As my wife will tell you, I never think too much.
Favorite leadership lesson: More of a life lesson, but be nice to everyone. It's the right thing to do and people want to do business with decent and ethical people.
Something important to know about me that you wouldn't know from my business bio: I am the father of two autistic sons, ages 20 and 18. 
Something we do know but would like to know more about — you're an author?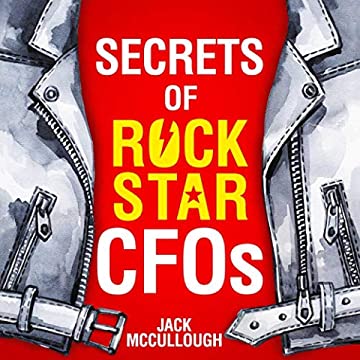 I published my first book, "Secrets of Rockstar CFOs," in 2019. From leading the CFO Leadership Council and my involvement with the MIT Sloan CFO Summit, I met some of the best CFOs in the world, and they were generous with their insight, which was the basis for the book. Actually, "book" may be generous. It's sort of a magazine article with a cover on it!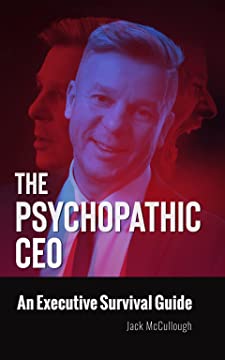 In 2021, I wrote "The Psychopathic CEO, an Executive Survival Guide." Many of my members had shared that they felt they worked for psychopaths, so I decided to write a book on the topic. 
What jobs did you have prior to starting the CFO Leadership Council? I actually did two tours of duty with KPMG, first in the 1980s as an auditor and then in the 2010s where I helped launch the firm's global innovation center.
My first CFO job was at a company called Top Layer Networks, which was sold after I left. I also worked as an outsourced CFO, where I had 26 early-stage clients over several years.
If we go back to college and high school, I held a lot of part-time and summer positions, including dishwasher, pizza chef, bouncer, and stone mason. I also held internships at Boston Children's Hospital and Advanced Technology Ventures.
Why did you decide to create the CFO Leadership Council instead of continuing your career as a CFO? It came down to a classic case of love vs money.  I was working at KPMG, making a very good salary, and I really liked my job.  But, I LOVED running the CFO Leadership Council and wanted to see if I could bring it nationally. My dad, who rarely gave unsolicited advice, encouraged me to do it, knowing how happy it would make me. My wife was fully on board, even though it meant more than a 50% pay cut with no promise that I'd ever get that back.
I am sure I could have continued on either as a CFO or with KPMG and made a good living and enjoyed my work. But I genuinely love what I do. This is the professional role I am supposed to be in.
What motivated you to sell the CFO Leadership Council? I sold the company to the Chief Executive Group (CEG) in August 2021. I was not really looking to sell the company at that time, though it was in the back of my mind, given that I am somewhat close to retirement age.  
When I was first approached by Wayne Cooper (the chairman of CEG), I ignored him. But, when I got to know Wayne and his brother Marshall and saw the business they had built, I know it was a great opportunity to bring more and more value to my members.
What was the last job you did at your company that fell outside your traditional scope of work: I recently had breakfast with a member of The CFO Leadership Council who discovered he had a flat tire. I ended up changing it for him.
Can you share one way in which you have learned to manage work-induced stress: I go into attack mode and just start chipping away at the problem. Also, I am fortunate to have an incredible team around me and I am fully confident that we can overcome whatever challenges arise. 

Favorite number: I would go with π or Pi, the ratio of a circle's circumference to its diameter. 
What's not to like? It sounds like my favorite dessert, plus it's irrational, which reminds me of my two teenage sons.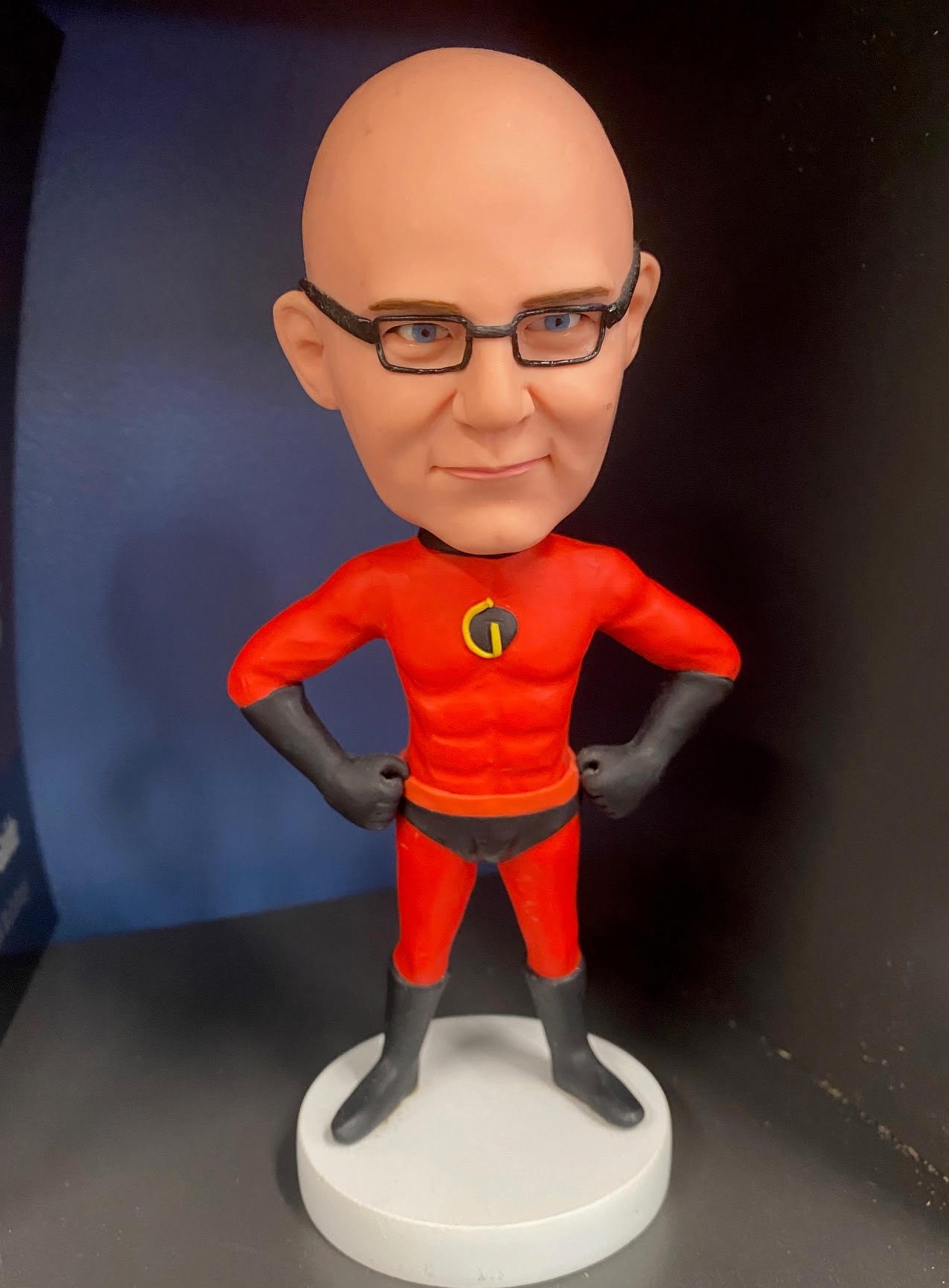 Most noteworthy items in my workspace: I have a bobblehead doll of myself — a gift, not something I purchased for myself.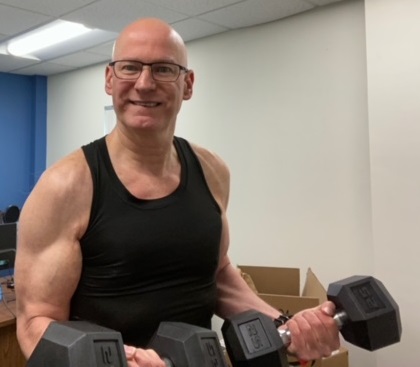 I also have a dumbbell rack with about 250 pounds. I have found having the rack right in the office takes away some excuses about not having time to work out. No matter how busy I am, I can sneak in a quick workout.
Favorite app on my phone that is not related to business: iTunes. I am a head-banger and there is no better way to start the day than listening to a little AC/DC. 
Is that how you ended up with Mariano Rivera's walk-up song, "Enter Sandman," when you enter the room at your conferences?  It's definitely part of my brand.  
When I did it in 2022, the members who had been around a while were happy to hear it; it was almost a sign that we were closer and closer to returning to normalcy.
When do you take time for learning/reading: The CFO Leadership Council hosts almost 300 programs per year so I feel like my job gives me the chance to learn new things constantly.
Outside of that, I just cram it in when I can. I would not say I have any predictable pattern. A long plane trip, lunch break, or the occasional sleepless night are all opportunities to develop a new skill.