Business is growing at Niles Bolton Associates, and director of finance Pat Neeley says the Atlanta-based architecture firm has increased its staff by 15% to 20% from last year. Still, like many of her peers, she is far from upbeat. "We're not really confident that the growth we've seen will continue in the second half," she says. "We have hired quite a few people this year, but we're not going to make the broad assumption that that growth is going to continue through the end of the year. It's so unsure." Indeed, last year the company started out strong, only to see business slow in the latter part of the year.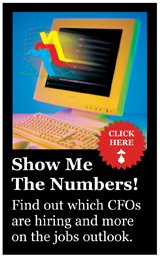 When CFO last asked finance chiefs about their hiring plans, in March 2011, 24% said they were certain they would add staff that year, while another 38% said it was very or somewhat likely. Now, in our latest Deep Dive survey, completed by 213 senior finance executives in July, just 8% say they are certain they will increase full-time employment in 2013, but another 51% say it is likely. More than half of CFOs say they will likely increase their part-time staff in 2013, and 30% say it is likely they will increase hiring of offshore workers or contractors.
So while hiring plans continue to move forward — and 64% of finance executives say their companies are actively looking to fill open positions — there has hardly been a rapid pickup of the pace. "We seem to be stuck," says Neeley. "It seems to me we're in the same place we were this time last year."
Indeed, with the U.S. unemployment rate still hovering above 8%, economic growth slowing to 1.5 % in the second quarter, and recent reports showing just a half a percentage point of wage growth from May to June, Neeley's sentiment applies well to the broad economy. Still, there are signs of life: in July, the U.S. economy added 163,000 jobs, according to the Department of Labor, far exceeding forecasters' expectations.
What will finally lead companies to hire more enthusiastically? Not surprisingly, finance chiefs believe an increase in revenue will play the greatest role in determining whether their companies expand their workforces this year. Increasing margins and the introduction of new products or services are also important factors, as are entry into a new market or region and general confidence in the overall economy.
At Niles Bolton, which specializes in multifamily buildings, Neeley says the company brings people in as it lands new projects. But since the firm hires employees only on a full-time basis and not by the project, managers need to feel confident about the pipeline of work, too. "For us it's a commitment," says Neeley. "We have to know we have enough work to sustain that person."
Dipping Into the Talent Pool
When a CFO does decide to green-light a new hire, the process of finding the right person can be surprisingly challenging, given the relatively large pool of available talent. More than half of the finance chiefs surveyed have had trouble filling an open position in the past year. Sentiment about potential candidates is lukewarm: of those who plan to hire either full or part-time workers in 2013, 57% say they are somewhat confident that they can find qualified candidates, while 17% are very confident and 12% are not confident. Fourteen percent say their confidence varies depending on the position that needs filling.
At SolarWinds, an IT management software company based in Austin, Texas, CFO Mike Berry is hiring regularly to keep pace with the company's rapid growth. As he expects revenue to increase by about 30% over 2011 this year, Berry says head count should expand by the same amount.
For the most part, Berry says SolarWinds has been able to find highly qualified candidates in its various global locations, including its European headquarters in Ireland and development centers in India and the Czech Republic. Still, he says, "every once in a while we'll look for a very specific skill set that we can't find here in Austin, and we have to work a little harder to bring those folks in." In finance, Berry says he's had good luck finding planning and accounting staffers both in Austin and in Cork.
Neeley says Niles Bolton has also identified good candidates. She says it has "found plenty of architects available," although she too notes that the company has occasionally struggled to find high-level staffers with very specific skill sets.
As for their existing employees, more than half of CFOs are somewhat concerned that valuable employees will depart should the employment picture improve in 2013, while 16% say they are very concerned. Those numbers are up slightly from the March 2011 survey, when 49% were somewhat concerned and 15% were very concerned.
Finance chiefs plan to make a variety of efforts to retain staff in the year ahead, citing larger wage and salary increases than in 2012, increasing training and development budgets, and restoring or increasing bonuses as the measures they will be most likely to take first.