There's no question that camera surveillance of workers very often changes their behavior. Myriad studies confirm it can reduce employee theft, for example.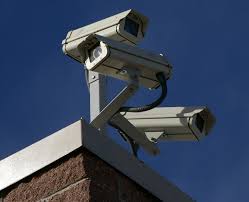 On the other hand, it can stifle innovation and healthy risk-taking. In an article published on the HBR Blog Network, author Ethan Bernstein writes about the problematic aspects of worker surveillance.
"Knowing that their managers and others will closely evaluate and penalize any questionable recorded behavior, workers are likely to do only what is expected of them, slavishly adhering to even the most picayune protocols," Bernstein cautions.
And, he contends, workers might refrain from using "fruitful time-saving and cross-training experiments" to avoid having to explain these doings to bosses or supervisors who might be watching.
However, Bernstein argues, it doesn't have to be that way. He cites an example in which an unnamed U.S. trucking firm installed a DriveCam monitor in each of its tractor cabs to record what was happening both on the road and in the driver's seat. The objective of the surveillance was to improve fleet safety.
"Coaches review the footage with the individual drivers, who are receptive to the feedback because they know the videos won't be used against them," writes Bernstein. He notes that the footage is "only shown to managers in situations where drivers willfully break the law."
Bernstein feels that such monitoring practices would better serve companies if they were used to improve productivity rather than inhibit workers by encouraging them to play it safe. The challenge is how to use on-site monitoring in a way that will improve job performance without penalizing workers for mistakes caught on camera.
Source: How Being Filmed Changes Employee Behavior
Image: Hustvedt, CC BY-SA 3.0