Editor's Note: this article is one of three submissions CFO received from attorneys regarding an important court decision on FICA taxes for severance pay. While each reaches essentially the same conclusion, each also contains a unique discussion of the issues involved in the case. Read the other two articles here and here.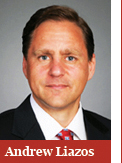 Many forms of compensation are subject to withholding with respect to both federal income tax (FIT) and the Federal Insurance Contribution Act (FICA, which funds Social Security and Medicare). However, just because a particular form of compensation is subject to FIT withholding doesn't mean it's automatically subject to FICA tax.
The recent decision by the Sixth Circuit Court of Appeals in United States v. Quality Stores makes just this distinction with respect to supplemental unemployment benefits, or SUB severance payments. Employers make SUB payments to employees who are involuntarily terminated as a result of a large workforce reduction, plant closing, or similar condition.
Not surprisingly, it has long been accepted that cash severance payments are subject to FIT because they increase the taxpayer's wealth. However, FICA tax applies only to wages. An individual may have received compensation that is taxable income but not a wage subject to FICA tax.

Whether severance is a wage for FICA purposes has been the subject of tortured history involving several Internal Revenue Service revenue rulings dating back to the 1950s. While it is now settled that cash severance payments made to an employee due to an isolated employment termination are subject to FICA tax, the answer is not so clear when there is a SUB payment.
Much of the confusion results from the complicated interplay of FIT and FICA withholding rules. As with FICA, federal income-tax withholding applies to wages. While the definition of what is a wage under FIT and FICA rules is, in the words of the Supreme Court, "nearly identical," there are wording differences under the Internal Revenue Code that courts have had difficulty resolving.
Congress expressly requires that a SUB payment be treated as if it were a payment of wages for FIT withholding purposes. This provision can be interpreted to imply that SUB payments would not be wages for FICA purposes; otherwise, why would a special provision requiring federal income-tax withholding have been required?
Unfortunately, the Internal Revenue Code is silent on this point, and the IRS has refused to exempt all SUB payments for FICA tax purposes. Instead, the IRS has narrowly ruled that a SUB payment is exempt from FICA tax only if two additional conditions are met: the payment is linked to the receipt of state unemployment compensation and the payment cannot be made in a single lump sum.
As a practical matter, it is often quite burdensome for an employer to comply with these additional requirements, particularly in a liquidation or bankruptcy context. An employer would be required to monitor state unemployment compensation payments to former employees and continued installment severance payments.
Until recently, the only appellate court to address whether all SUB payments are exempt from FICA tax sided with the IRS. According to the Federal Circuit Court of Appeals in CSX Corp. v. United States, the implication from the highlighted "as if" language described above was unclear, and "Congress did not intend that" this language "be applied outside the context of income tax withholding."
Fortunately, there is new hope for taxpayers, as the Sixth Circuit Court of Appeals last month refused to defer to the IRS ruling position. In Quality Stores, a three-judge panel of the Sixth Circuit ruled that the severance in question met the SUB payment definition for FIT withholding and, as such, was not subject to FICA tax. Among other things, the Sixth Circuit found that "the IRS has not taken congressional intent fully into account" when imposing additional requirements for a SUB payment to be exempt from FICA tax. Last week the government sought an en banc review by all Sixth Circuit judges.
So, what is an employer to do while this issue makes its way through the courts (possibly including the Supreme Court)? If an employer has made significant SUB payments, consider filing a protective refund claim with the IRS with respect to prior FICA taxes remitted on SUB payments. A protective refund claim is relatively easy to file and preserves the right to pursue a refund claim for open tax years (i.e., years not closed by the statute of limitations). For FICA taxes paid in 2009, a protective claim should be filed by April 15, 2013.
With respect to future SUB payments, the conservative course of action is to continue paying FICA tax on SUB payments that do not qualify for the FICA exemption under the IRS ruling position until this issue is resolved in the courts or by Congress. For now, the IRS will not follow Quality Stores. However, if your company's principal place of business is in the Sixth Circuit (Kentucky, Michigan, Ohio, or Tennessee), you may be able to avoid paying any FICA on SUB payments triggered by reductions in force or plant closings depending on whether Quality Stores remains the law.
Andrew Liazos heads the executive-compensation practice at law firm McDermott Will & Emery.