Corporate America is becoming increasingly reliant on mobile devices for business operations, confirms a study released Tuesday. Mobile enterprise app activations jumped 20% in the second quarter of this year versus the first quarter, according to Good Technology, a Sunnyvale, Calif-based mobile security solutions provider.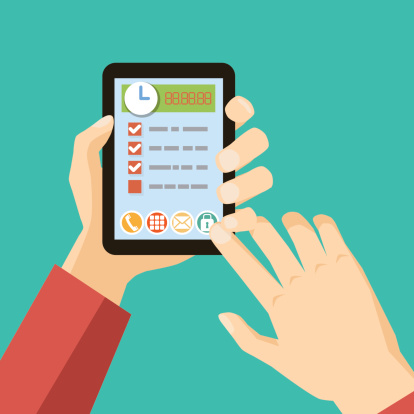 The report revealed that document-editing apps have become the most widely used mobile business apps, followed by apps for customer relationship management and business intelligence. The increase in activations of secure instant messaging apps during the quarter was also significant. About a quarter of the apps activated were custom built.
Lynn Lucas, chief marketing officer for Good Technology, told the Wall Street Journal that companies are becoming proactive at leveraging mobile platforms to gain insight into employees, customers and partners.
The increase in mobile enterprise app usage also highlights a need for better mobile security. "Information and data is king and that's what needs to be protected," Lucas told the WSJ, citing companies in the financial services sector as being especially vulnerable targets.
Good Technology's report indicates that Android devices are gaining momentum in the business world, with activation of Android devices increasing 5% in the second quarter compared with the first. Activation of Apple mobile devices, on the other hand, dropped 5% in the same period.
This slight decline in Apple device activations doesn't mean the computer giant is going to see business usage slump. As the WSJ points out, "Apple iPhones and iPads are still very popular … and make up 67% of the devices compared with 32% of Android devices in the enterprise."
Good collects data from it worldwide customer base to determine trends in mobile device and app usage.
Source: Companies Put More Resources Into Mobile
Image: Thinkstock