Restaurant franchisors sell two things: food and franchises. But while the process of vetting potential franchisees has largely remained the same for many years, the process of distributing food to customers is amidst a foundational change.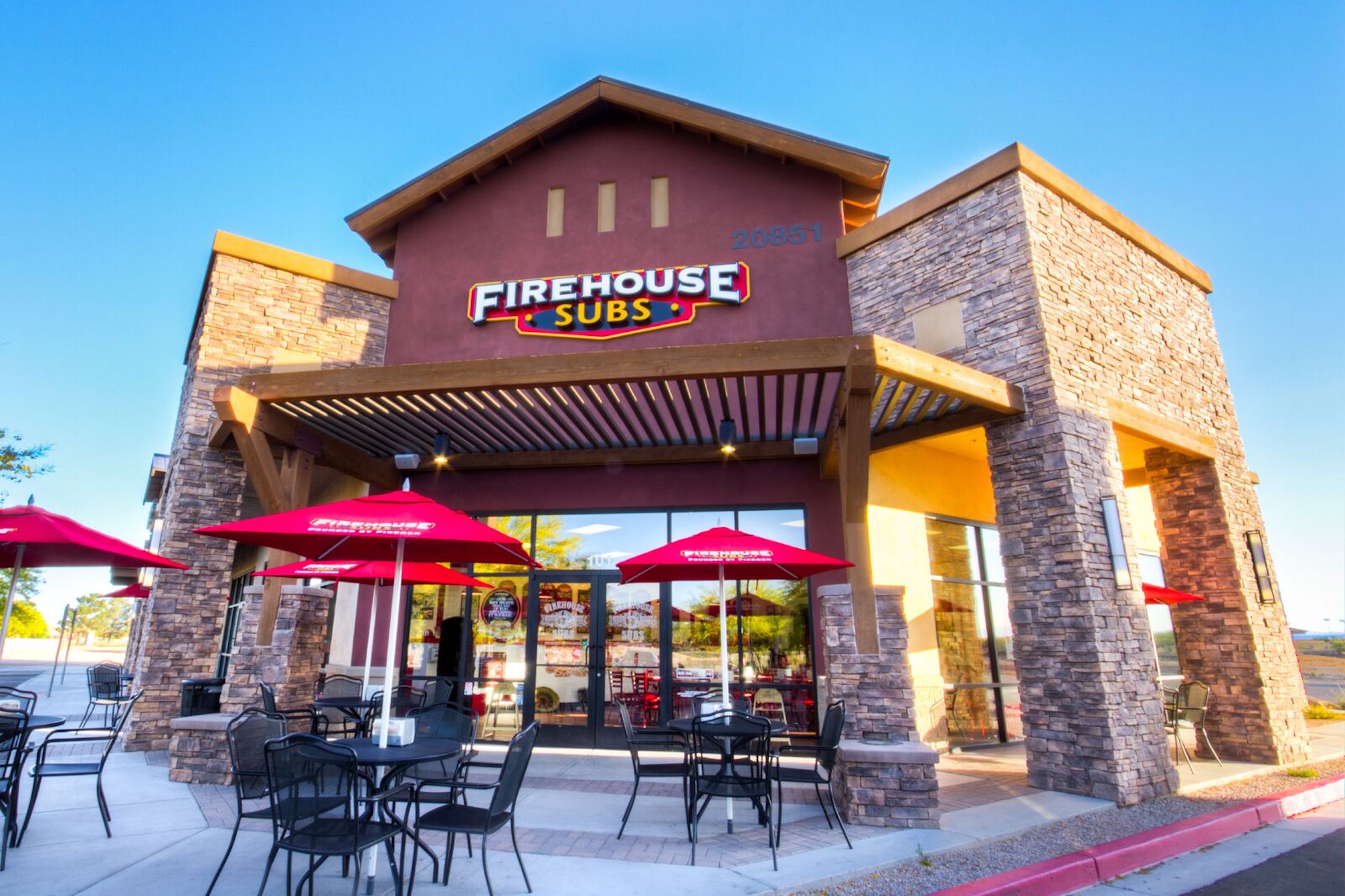 Within just the past two years, the demand for and availability of restaurant delivery service has exploded. No longer is delivery the bailiwick of pizza and Chinese food and little else. The shift is especially acute in the fast-casual dining space, although it's gripping higher-end restaurants.
It's actually part of a much broader trend.
"We've been watching a continual decline of eat-in customers," says Vincent Burchianti, CFO of Firehouse Restaurant Group, which has franchised 1,095 fast-casual Firehouse Subs restaurants and owns 37 others.
"People are getting more takeout, doing more online and mobile ordering, and now delivery has popped up." Currently, only 60% of Firehouse's sales are to the eat-in crowd, and the finance chief expects that proportion to continue falling.
The trend is influencing a changing business model for the restaurant industry. "The future effects could include smaller-footprint restaurants — we may not need as many seats," Burchianti says. "We also have to build out technology to handle mobile delivery."
Most challenging, though, is the need to modify the company's financial model.
The rapid rise in the popularity of delivery has tracked with the appearance and success of such third-party meal-delivery services as Uber Eats, Grubhub, and Postmates. The services cut deals with restaurants, and customers see on a service's app which ones they can order from in their area. They place their order through the service, which picks up the food from the restaurant and delivers it.
The problem is that the services generally charge a hefty fee of 25% to 30% of the sale price, according to Burchianti. But in locations where the third parties operate, restaurants have little choice but to play along.
"If you're sitting at home ordering food, you're not going to consider a restaurant that's not on the app," he says.
But while offering delivery through the third-party services is a business necessity, it's also a volume play. Burchianti considers all business arriving through the delivery channel to be incremental business: it wouldn't be there if Firehouse didn't deal with the services.
"We won't make a lot of money from them, but we'll still make money," he says.
In response to the delivery trend and the cost of the third-party services, the company is working to bolster its internal delivery capabilities. It partnered with a former Domino's franchisee to develop a delivery model for the company. So far, the model is in place in 6 of Firehouse's 37 owned restaurants.
The limited rollout is by design.
"You have to be careful not to follow trends that could be short-term," says Burchianti. "With the gluten-free trend, while some people do have Celiac Disease and need to eat that way, a lot of people hopped on a diet bandwagon that they didn't necessarily need. So we took a wait-and-see posture."
That said, the CFO is not expecting the delivery trend to reverse course, just as on-demand television and video streaming are here to stay. So, developing internal delivery broadly across the franchises will likely prove crucial as well. But doing so will also be more challenging than using the third parties, which simply provide restaurants with a tablet computer for receiving orders placed through them.
"You have to buy vehicles," Burchianti notes. "You have to do background and license checks on the drivers. And you have to have the technology — to make it easier for customers to call us directly versus using the third-party services, to recognize customers when they call, and to track the deliveries. We're working on that front-end technology right now."
Finding Franchisees
While the restaurant industry has been flat overall since 2016, Firehouse is still adding an average of around 100 restaurants per year. The company has a presence in 44 U.S. states, Canada, Puerto Rico, and Mexico.
The goal is to eventually grow to about 2,500 U.S. locations, which would be owned by approximately 800 franchisees. That will require signing up a lot of new franchisees in a market that's crowded with brands. An increasing portion of the growth will come from non-traditional venues such as airports, college campuses, and even military bases, according to Burchianti.
New franchisees pay $20,000 up front for their franchising agreement and spend an average of $300,000 to outfit a restaurant with equipment and furnishings. After beginning operations, they pay to Firehouse a 6% royalty on their gross revenue, for which they get rights to use the franchisor's brand, trademarks, and licenses. Existing locations are expected to generate gross revenue totaling $735 million this year.
The company's real estate team has mapped out most of the United States, identifying specific viable "trade areas" where restaurants could be located. The selections are based in part on the demographics of typical Firehouse customers.
"If someone comes to us, or we find them, about a franchise in Wichita, Kan., we open up the map, see what trade areas are available, and tell them to look for sites in those areas," Burchianti says.
With the help of one of 50 "area representatives" with whom Firehouse has contracts, each potential franchisee puts together a site application. The real estate team then determines whether the site matches the characteristics the company considers necessary for success.
"The site may be a half-mile away from a core demographic cluster," says Burchianti. "So we tell them to look farther down the road. Or a franchisee may be excited about a site next door to a K-Mart, even though it's going out of business. We'll deny that too. It has to be an A+ site. A franchisee has one shot to get it right or lose the opportunity to open three or four restaurants, which is our plan."
Of course, Firehouse also assesses a franchise candidate's wherewithal for business.
Counterintuitively, the best ones, the CFO says, are those that "come in green and say, 'just tell me what to do.' Then there are the previous restaurant owners that bring in bad habits and want to recreate making a sandwich."
Applicants come to Firehouse's Jacksonville, Fla., headquarters to be vetted by Burchianti, CEO Don Fox, and brothers Robin and Chris Sorensen, two former firefighters who founded the company in 1994.
It's not possible to always choose the right franchisee. Firehouse closed 40 restaurants in 2017.
"You can't control road construction. You can't control a trade area moving — a new mall opens up, or whatever," says Burchianti. "But most of the time it's the franchisee losing focus. They're distracted by something, like a divorce. Or they're just a bad operator."
Multiple Hats
Overseeing franchise development is just one of many hats Burchianti wears.
In an unusual arrangement, the finance chief and Fox are the company's only C-level executives. When Burchianti, who arrived at Firehouse in 2001 as its controller, was promoted to CFO five years ago, Fox told him they needed to split business responsibilities between them.
In addition to finance and technology, which Burchianti had already been overseeing, he took on "anything that generates revenue or cost." That makes him responsible for procurement, analytics, franchise administration, and international development. "It's worked out very well," he says.
As procurement overseer, he makes some big purchases — for instance, 6 million pounds of turkey per year from Dakota Provisions. The founders spec the flavor profiles of all the food products, and vendors prepare them according to the specs.
On the technology front, Firehouse has each of its restaurants send its daily credit-card data to a discrete network managed by a third party. The setup is designed to prevent a breach like the infamous one that afflicted Target a few years back, in which millions of credit-card numbers were stolen from a single centralized server. Firehouse pays for the networks and the third-party manager on behalf of the franchisees, as an investment in protecting the brand.
"A hacker would have to hit each individual restaurant," Burchianti notes. "We're averaging 180 transactions a day per restaurant, and hackers want more card numbers than that. Also, we don't retain any of that data. It's gone from our networks by the end of the night. It would be very challenging for a hacker to steal it."
Burchianti isn't one of those CFOs who steers away from delving into the technological weeds in favor of simply asking the right questions and setting strategy.
"I'm very versed in all technology, both now and what's coming down the road," he says. "At the end of the day, it's my neck if we have a breach related to credit cards, for example. So I can't just [blindly] trust what the staff is doing. That goes for everything, not just technology. In order to lead, I have to know what I'm leading."