Working from home offers a plethora of advantages: no commuting, freedom from office politics and the ability to check e-mails in one's pajamas. Unfortunately, it won't protect the employee from hackers and, for the employer, opens another network weak spot that cybercriminals can exploit, says a new report by Homeland Security.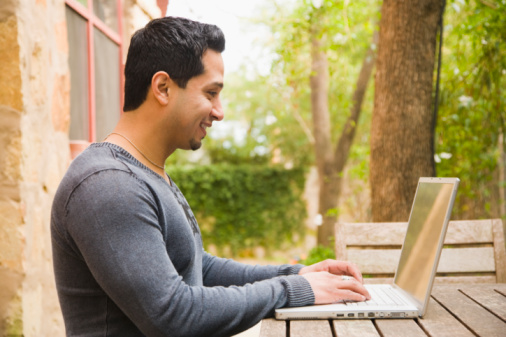 According to The New York Times, the study found that the same tools cybercriminals are exploiting to infiltrate corporate servers at retailers Target and Neiman Marcus, they are deploying to break into the remote access networks used by employees and contractors.
The hackers use programs that scan for remote access software from vendors like Apple, Google and Microsoft, and then run "high-speed" programs to guess passwords. Once they hit on the correct login, they then deploy malicious software, called Backoff, that can steal customer data from corporate systems. Information such as credit card data can then be sold "on the black market, where a single credit card number can go for $100," according to the Times.
The report, expected to be released on Thursday, gives considerable insight into "what retailers are up against as hackers find ways into computer networks without tripping security systems," says the Times. But it is also a cautionary reminder that a corporate computer network "is more a sprawl of loosely connected computers than a walled fortress."
The report warns that antivirus software cannot stop hackers, and companies are urged to undertake the following best practices:
Limit the number of people who have access to work systems;
Use complex passwords that cannot be easily guessed;
Lock accounts after repeated login requests;
Segregate systems like in-store payment networks from the corporate network;
Consider adding a second, one-time password in addition to the primary one; and
Encrypt customer payment data from the moment cards are swiped.
The report was produced with other surveillance and cybersecurity agencies, among them the Secret Service and the National Cybersecurity and Communications Integration Center.
Source: Checking In From Home Leaves Entry for Hackers
Image: Thinkstock