Although it falls outside their traditional job description, CFOs of growth companies must often play the role of human resources strategist. The responsibilities related to HR — managing performance, designing the leadership team for the next stage of growth and creating clear objectives for all employees — are just as important as having sufficient liquidity.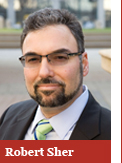 Often, small or early-stage companies don't have a strategic HR leader. The controller or a low-level HR person handles day-to-day personnel and makes sure the firm stays compliant with the law. Many growth-company CEOs are either externally focused or haven't worked in larger organizations with a strong HR director. As a result, their firms do not recognize and reward top performers, and they allow low performers to linger. As headcount grows, job duties and responsibilities become muddled, employees lack measurable objectives and firms lose momentum.
Many CFOs recognize this problem but don't take ownership of it. They often make suggestions to the CEO or try to coach a lower-level HR person. Yet when things don't improve, they sit back and wait. After all, few managers look forward to performance reviews (especially the hard ones). These unpopular processes are easy to ignore or neglect. However, failing to manage employee performance has an effect on the company and those who lead it — an effect even more unpleasant than having to tell an employee they are underperforming.
CFO Betty Kayton, who specializes in venture-backed growth firms, recalled one young firm in the software-as-a-service space that had a vice president of sales who could not close business. Despite Kayton's counseling, the CEO would not replace the executive, who was his friend. The board of directors recognized the problem, brought in a search firm and chose a new sales head, stating they didn't trust the CEO to pick a good candidate. Three months later, the board sent the CEO packing as well.
CFOs, in their HR capacity, must be make sure the right employees focus on the right things. For midsize companies, or even startups, the key is keeping the approach simple and consistent. Embrace these three activities:
Tend to the range. The range is the gap between the best- and poorest-performing members of the team. When the range is small (like on a team of Olympic athletes), overall performance will be high. Narrowing the range requires annual or biannual performance reviews so everyone gets feedback on how they are doing, and so their manager is clear on who is performing well and who is not. Furthermore, the CFO must build processes for systematically rewarding and recognizing the top performers and for moving poor performers up or out. The firms that don't do this and allow the range to remain wide get stuck in a low-performance plateau that is hard to overcome.
Design the leadership team of tomorrow. Imagine your company in two or three years, with your planned level of growth. What would the ideal leadership team for that company look like? Draw out the organizational chart. The CFO's job is to help the CEO make plans to find those leaders over the next year. The quality of the leadership team is what delivers growth. Waiting until you grow to hire the right leadership team is backwards planning, and the growth often fails to materialize. In most businesses, designing and building the future leadership team means replacing some leaders who will never be able to keep up in a larger organization and focusing on the development of other leaders.
Set specific goals. Firms whose CEOs committed to management by objectives (MBOs) saw an average 56 percent gain in productivity in a 1991 Journal of Applied Psychology study covering 30 years' research. CEOs with low commitment saw a meager six-percent gain. Being specific and writing down goals for each employee is powerful. A simple approach is a great start: three bullet points within the performance management process. Making the goal achievement (or lack thereof) visible to peers can add punch to the program.
Kayton recalled another 20-person enterprise software firm in which the goals of the leaders were not aligned. She pulled the leadership team together, helped them align and prioritize goals and instituted weekly meetings to track progress. Within three months the board was stunned with the progress, commenting that the firm seemed like an entirely different company — one that had found the path toward growth.
While these three processes often won't appear to be urgent, neglecting them can cause problems down the line. CFOs must prioritize them, creating a high-performance team that can drive continuous growth.
Robert Sher is the founding principal of CEO to CEO, a consulting firm of former chief executives who improve the skills of mid-market company CEOs and C-level executives who are navigating major shifts in their business or marketplace.