Since Nick Malone joined Wayfair.com as CFO in 2005, the company has taken off. When Malone came on board, the online home goods retailer had about 40 employees and pulled in between $25 million and $30 million in revenue. Eight years later, it has grown to one of the top e-commerce companies in the United States, with 1,300 employees and nearly $1 billion in revenue.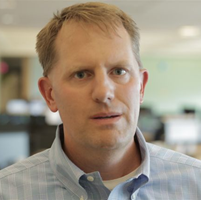 Nick Malone, CFO of Wayfair.com
Malone, the former vice president of finance for Siemens' information services division and for Mercator Software, was Wayfair's first finance chief. He built the company's human resources, legal, and finance teams from the ground-up. And in the process, he oversaw the company's international expansion; its recent acquisition of modern furniture store DwellStudio; and three equity rounds totaling $216 million.
Though Malone makes it look easy, all that growth takes work (especially in a sluggish economy). CFO recently chatted with Malone about how he laid the foundation for Wayfair to keep growing throughout and beyond the recession.
What are some of the biggest challenges you have faced as CFO? 
I think the challenge, from a finance perspective, has been that we're in an industry that has been growing dramatically. Keeping up with that growth is difficult. You don't want to hinder it, but you want to be able to control it from an infrastructure and processes perspective.
Did you ever struggle with cash burn or high turnover?
Neither of those have been issues. Our business model is such that we generate positive cash flow as long as we continue to grow on the revenue side. And turnover has not been a challenge, but finding the right people has. In our industry, we're constantly looking for talent, especially in engineering, because we're more of a technology company and we have a large software development group. It's very competitive out there.
Making sure that our technology can handle the growth is probably the biggest challenge. In the past, many companies failed because they did not have the right infrastructure in place, and they eventually imploded. Our founders were engineers, and they built a platform that has allowed us to continue to grow carefully and with more processes in place. So we need to make sure we're investing enough in that technology to continue to allow us to grow profitably.
As CFO, how involved are you in the decisions about what technologies to invest in?
Very much involved. Our senior leadership team sits down constantly, weekly or even more than that, to make decisions on what we're going to invest in, and that includes the technology.
How did you continue to grow the company through the recession?
We have grown every year with the exception of 2008, which was probably the worst part of recession. That year we were flat. While the real estate market was impacted pretty heavily and people weren't building new homes, we were able to weather the recession for two reasons. People continued to spend on home products. I think in lieu of moving and buying a new house, they felt like they could buy a few pieces of furniture, maybe a new couch, some new rugs, those kind of things, to freshen up their home. At the same time, being online, we were at the right place at the right time. There's just natural growth with people moving from offline to online. And so we've been able to benefit from that, even in an economy that was not necessarily improving. We're seeing now that as the economy shifts a little bit, we're doing even better. Now we have got [home] building going on and people moving and hopefully spending more money.
How did you decide when to expand the company's product base?
We started with TV stands as our first category and the natural progression was then entertainment furniture and then bedroom furniture and anything for the home. And now we have a whole category management team that look around their homes and see what we might be missing.
Obviously we couldn't offer everything for the home on Day One — we had to do it gradually. It is expensive, and we needed people to go around and talk to suppliers. And so we would as a team monthly look at our current categories, do research on additional categories, and make decisions based on an allocation of resources and people on the next category we should go into.
As CFO, do you find yourself being the "voice of reason" during discussions?
I think we have a pretty conservative group of people, and while everyone's really excited about the hypergrowth, everyone realizes that in order for us to be successful, we have to focus on those other things that oftentimes overlooked. So it's not like I'm out on an island alone yelling at everyone that we have to slow down.
I think there have been instances where we have gone into a new business and I said, 'this is great, but let's make sure that we have built the infrastructure that can support it.' That's always important. Anytime we go into a new initiative, we have got to look at each area that decision impacts and make sure it can handle the new business.  
Where are you looking to grow now?
There's a huge market that we have not even touched. Four to five percent of home goods right now are sold online. There's a huge market. One of our biggest initiatives is continuing to invest in the Wayfair brand and make it a household name, so that people who want to buy a product online for their home will go directly to Wayfair. In addition to that, we continue to expand internationally. The European market is about the same size as the U.S. market. So if we're doing $900 million over here, there's no reason why we can't ramp up our international business very quickly. Right now we are just selling in Germany, Australia and the United Kingdom. But as we expand into additional countries and also just grow in existing countries, there's a ton of room.
What advice do you have for other CFOs at high-growth companies?
Be flexible. As the CFO, it is difficult. You're in a challenging role when you're growing very quickly. You don't want to hinder the business, but at the same time, you want to make sure you're growing in a controlled way. Make sure you do have that flexibility but also manage that hypergrowth in a way that will ensure that you're successful.