For Tri-Marine International, a global tuna-fishing company, the price of protection-and-indemnity insurance — a kind of seagoing workers' compensation coverage — has been rising relentlessly the last few years.
In its upcoming insurance renewal in Feb. 2014, Tri-Marine is looking at a 5 percent rate hike, which would amount to a two-year increase of as much as 15 percent, according to Gordon Adams, the ship owner's chief risk officer.
That pretty well tracks the current experience of companies with operations on land, who are seeing their premiums for workers' compensation and other casualty coverage climb this year. In extreme cases, the rise is as much as 25 percent, according to chief risk officers and insurance brokers.
Driven by surging employee claims for workplace injury and illness, and lawsuits asserting bodily injury by third parties, soaring rates for the casualty side of property-and-casualty insurance are prompting CFOs and risk managers to cut off the source of the rise in costs: home and workplace accidents.
Lacking faith that they can hold down premium increases by curbing court claims, many employers are putting their money into training workers in proper safety measures and rigging workplaces with up-to-the-minute safety engineering and machinery.
Wards of the Court
Under the land-locked U.S.-based workers' comp system, workers give up the right to sue their employers in exchange for medical coverage and wage-loss compensation. No such agreement exists at sea, however, where injured crew members of ships owned by companies like Tri-Marine can sue their employers freely for injuries or sickness suffered on board.
The abundance of such lawsuits have been driving up P&I premiums, according to Adams, a graduate of the U.S. Merchant Marine Academy.
Lawsuits under the 1920 Jones Act, which protects merchant sailors, have developed into "a known area of predatory counsel in litigation," the risk manager says. "There are plaintiffs' lawyers that specialize in Jones Act litigation, some going so far as to specialize in bringing tuna-boat lawsuits," he says.
Under the Jones Act, "seamen are made wards of the court, and the courts are charged with protecting them as if they are children," he says. "And the standard under that is featherweight."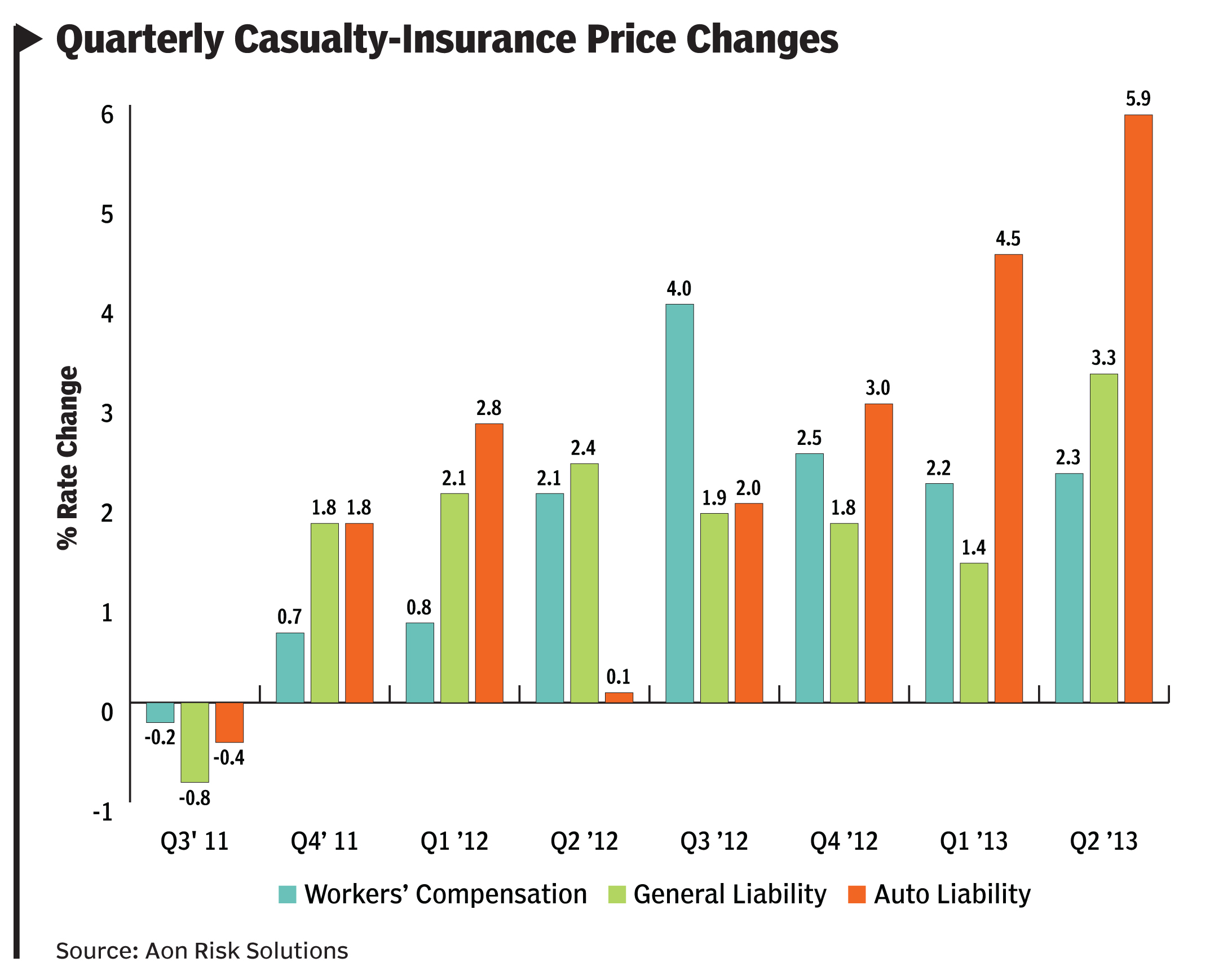 Placing an emphasis on trying to win such court cases would only drive up Tri-Marine's risk costs. Adams deduces that "the best way to control [the risk] is, obviously, don't have accidents." Having decided to put its money into controlling losses on board its vessels, Tri-Marine has been ramping up its spending on safety, he says.
"I know it sounds trite, but the more training you give [crews], the better you engineer your vessels, the more you run drills and safety training, the less accidents you're going to have," he says, noting that the company has been hiring loss-control experts, issuing new safety manuals, and holding regular on-board training sessions and meetings between captains and safety engineers.
Terrorist Threat
Under current insurance-market conditions for some casualty risks, however, there's a limit on how much companies can do to keep premiums low. Since the 9/11 attacks of 2001, workers' comp carriers, for example, are particularly shy of covering large groups of employees working in locations they see as prone to terrorist attacks.
Adding to the general risk aversion of casualty insurers, insurance brokers say, is the possibility that Congress will allow the Terrorism Risk Insurance Act (TRIA) to expire on December 31, 2014. If that happens, federally provided reinsurance backing on terrorism risks will disappear, leaving insurers exposed to potentially devastating losses.
To be sure, the possible expiration of TRIA is 15 months away. But casualty insurers are already pulling back from adding to their existing terrorism risks, especially considering the stipulation that they can't exclude terrorism coverage from the workers' comp policies they sell, according to Doug O'Brien, national casualty and alternative-risk practice leader for Wells Fargo Insurance Services.
Perhaps prompted in part by the possibility that federal terrorism-insurance support won't be re-enacted, big-name insurers like AIG and Liberty Mutual have already reported that they're reducing their efforts in the workers' comp area. Indeed, Liberty decreased its underwriting of the coverage by $232 million in the second quarter of this year and by $477 million in the first half. "The decreases in both periods primarily reflect a decline in U.S. new business premium and exposure reductions of nearly 30% due [in part] to disciplined underwriting," according to the insurer's second-quarter 10-Q.
For its part, AIG reported that, operating under an "enhanced risk selection process," it had chosen not to renew casualty premiums amounting to about $80 million (much of it for workers' comp coverage) in the first quarter of this year. The reason, the property-casualty insurance giant reported in its first-quarter 10-Q, was that it saw cutting back on casualty underwriting as a way to boost its overall profitability.
Besides making coverage less available (which decreases their potential losses) insurers are looking to grab more profits via whopping premium increases. For the October 1 renewals of the casualty insurance policies of "a couple of thousand" of its clients, Wells Fargo's insurance broking unit is finding that roughly 75 percent are being hit with rate hikes, according to O'Brien.
By far the biggest portion of the overall increase has come in workers' comp, with corporations experiencing hikes of 5 percent to 20 percent, depending on the company's industry and loss history, he noted.
Most likely to see hefty workers' comp price increases over the next 15 months are hospitals, educational institutions, hotels and resorts, financial institutions and defense organizations, according to a Wells Fargo client advisory.
Geographic location, however, might be the most important determininant in casualty insurance pricing. Centerline Capital Group, a real estate services and development firm with its corporate headquarters about two blocks from the World Trade Center site, was socked with a 25 percent rise in its workers' comp premiums when it renewed its coverage on September 15.
Paradoxically, the fact that Centerline had a good year, business-wise, hurt it in terms of its insurance renewals, according to Lori Seidenberg, a senior vice president in risk management. That's because the rates carriers charge are partly a function of the size of the employer's payroll. "When you have a good year you pay bonuses, and so our payroll increased substantially," says Seidenberg, adding that the increase boosted what was already a sizable workers' comp premium increase.
Besides the workers' comp coverage it needs for its corporate employees, Centerline must buy general liability insurance to cover itself for the risks on the apartment buildings it helps develop and manage — and those premiums also shot up 25 percent this year, says Seidenberg.
The increases have arisen as insurers have observed burgeoning tenant requests for accident compensation. "Since the economy went down a couple of years ago, tenants are putting in a lot more nuisance claims," she says. "As people remain unemployed, we're starting to see increases in claims, like trips and falls, that we never really saw before."
But because Centerline has increased its apartment-safety efforts, Seidman expects the firm's liability premiums to range from no increase to a rise of 5 percent on its November 15 renewal. "What we've done is to improve loss control at each location, putting in place processes to minimize the amount or severity of claims," she adds.