The U.S. unemployment rate fell by 0.2% to 3.7% in September as the number of unemployed fell 270,000 to 6.0 million, according to the Labor Department.
It was the lowest unemployment rate since 1969.
"We've been dancing around hitting this unemployment record for several months. It was inevitable," Andrew Chamberlain, chief economist at Glassdoor, said. "You pass a $1.5 trillion tax cut when the economy is close to full employment and it works pretty well."
Unemployment jumped to 10% during the financial crisis and has fallen steadily ever since.
The economy created 134,000 jobs in September, below the 180,000 expected by economists, though Hurricane Florence may have depressed job creation.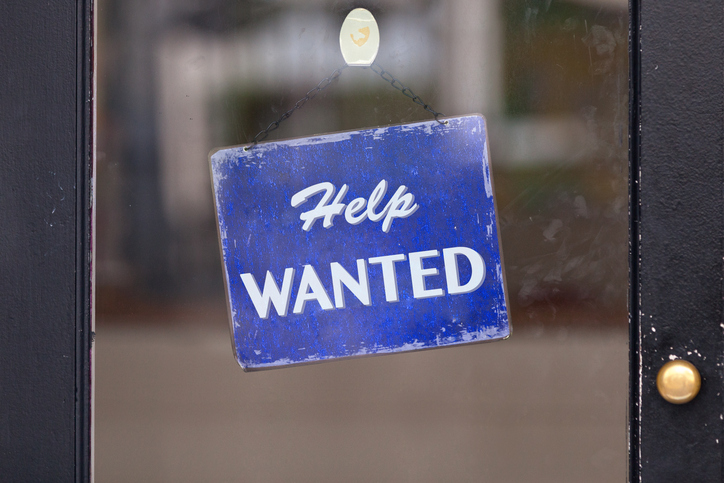 "We saw some evidence of hurricane impact in employment growth. Leisure and hospitality was down 17,000, which is a big shift from the trend of approximately 20,000 gains per month," economists Joseph Song and Michelle Meyer of Bank of America Merrill Lynch wrote in a note to clients.
"Moreover, retail trade was down 20,000, which could be partly weather-related as consumers and businesses hunkered down for the storm," they added.
The biggest job gains in September came in professional and business services, health care, and transportation and warehousing.
Despite the tightening labor market, the annual pay for the average worker increased only 2.8% in the past year.
"Workers simply aren't getting ahead," Ryan Nunn and Jay Shambaugh of the Brookings Institution said in a report out this week. "Real wage growth has been consistently hovering around zero."
Federal Reserve Chair Jerome Powell said wage growth would be "quite welcome" and the Fed was not yet concerned it could lead to inflation. Powell this week said the U.S. economy was in an "extraordinary" period.
The number of workers employed part-time who want a full-time job actually rose in September.
The number of "discouraged" workers — those who are not currently looking for a job because they believe no jobs are available for them — stayed flat at 383,000.