The first indoor shopping mall in the United States opened in Edina, Minn., in 1956. Sixty-two years later, the concept is hanging on for dear life.
Despite strong consumer confidence and some increases in wages, as well as the forecast of healthy U.S. holiday sales, the mall vacancy rate increased to 9.1% in the third quarter, from 8.3% a year earlier. It was the highest level in seven years, according to Reis, the real estate research firm.
Store closures by Sears Holdings and Bon-Ton, in particular, drove up mall vacancies. The vacancy rate does not include owner-occupied Sears and Bon-Ton stores that also closed.
The average rent for malls in the third quarter fell 0.3% to $43.25 a square foot, down from $43.36 in the second quarter,
"The retail sector is still correcting," said Barbara Denham, a senior economist with Reis.
Overall U.S. retail vacancies held at 10.2% in the third quarter. Reis said 28 of 77 metropolitan areas saw an increase in vacancies in the quarter, in which the national average asking rent, as well as the effective rent, rose about 2%.
Earlier this year, retail sector defaults hit a record high, according to a report from Moody's. The report said the rise of e-commerce and the downfall of malls are the cause. Four retailers had defaulted in February and another four in March, following 13 retail defaults in 2017.
Other retailers have survived only after developing "an omni-channel approach to selling that includes an online presence," the Reis report said.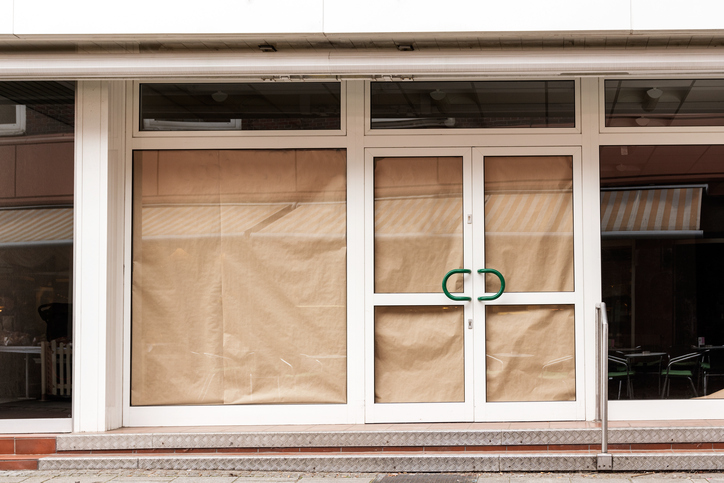 In April, a bankruptcy judge approved Bon-Ton's plan to liquidate all 256 of its stores including, Bergner's, Boston Store, Carson's, Elder-Beerman, Herberger's, and Younkers.
"Bon-Ton, with a significant geographic operating footprint and operating presence, is dependent on store traffic, which has decreased as customers shift increasingly toward online retailers," the company said at the time.
This summer, Sears announced it would close 46 stores, after announcing last January it would close more than 100 stores and then announcing another 100 stores would close in May.
Reis said 2.3 million square feet of new construction was completed in the quarter, a 27.9% decline.
Malls in affluent areas have performed better, diversifying by adding restaurants, theaters and other entertainment options.
Meanwhile, holiday retail sales this November and December are expected to reach as much as $720.9 billion, according to the National Retail Federation. That would represent growth of between 4.3% and 4.8% over last year.
Photo: Getty Images