Macy's reported net income for the second quarter of $166 million, or 53 cents a share, beating analyst expectations and marking an increase from $111 million for the same period last year. The company reported quarterly net sales of $5.57 billion, which also beat analysts' estimates.
But Macy's share price was down nearly 16% at the market's close on Wednesday.
"Macy's shares may be selling off … as result of profit taking, despite a healthy second-quarter beat and raised full-year guidance," RBC Capital Market analyst Brian Tunick said in a note to clients.
The department store chain, founded in 1858, also raised its profit outlook for the year to $4.15 per share, 20 cents higher than previously forecast, saying strong consumer confidence in the U.S. should drive higher spending at its 600-plus stores.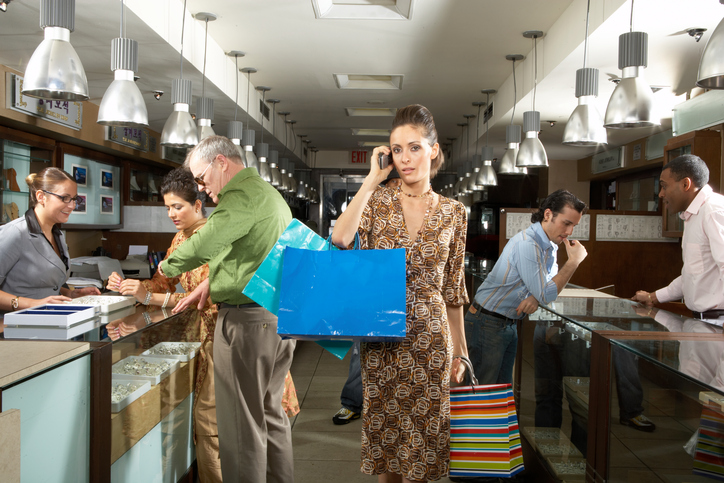 Macy's projected that same-store sales would increase by as much as 2.5%, compared with previous forecasts of 1% to 2% growth.
"The combination of healthy stores, robust e-commerce, and a great mobile experience is Macy's recipe for success," Chairman and Chief Executive Officer Jeff Gennette stated.
"We are focused on improving our customer journey every step of the way because we know that our customers expect a great experience whenever and wherever they engage with our brands."
GlobalData Retail managing director Neil Saunders said one reason for an apparent slowdown in same-store sales growth in the second quarter was a shift in the company's promotional calendar that boosted first-quarter trade but had a negative impact on the second quarter.
"When the effects of this move are taken into account, comparable sales rose by a more respectable 2.9% on an owned and licensed basis," Saunders said.
Saunders also noted that Macy's growth is occurring "off the back of a very strong consumer economy," and that the retailer is still losing market share in a number of product categories.
Macy's has been testing pop-up marketplaces and exploring ways to lease space at 50 locations, as part of a pilot program. This spring, it acquired New York-based concept shop Story and hired its founder, Rachel Shechtman, as brand experience officer.
"Our strategic initiatives are gaining traction. They contributed to our first-half results and will continue to have a positive impact on our performance in the back half of the year," Gennette said.