Although the U.S. economic expansion is in its late stages, Standard & Poor's global economics unit pegs the chances of recession at only 10% to 15% over the next 12 months. It is also taking a sanguine view of the risks to U.S. growth in that period, like trade protectionism, which it says needs to be viewed in the "context of a surge in fiscal stimulus."
While the situation with trade disputes "remains fluid," S&P says, "as long as the factors driving domestic demand remain strong, they will likely outweigh the potential negative trade impact from a monetary policy perspective."
Beth Ann Bovino, U.S. Chief Economist at S&P Global, said S&P expects real gross domestic product growth to hit 3% in 2018 and slow to 2.5% in 2019. Those percentages are slightly above what the Federal Reserve's Open Market Committee predicted in June.
"The coming months will continue to enjoy tailwinds from fiscal policy while monetary policy remains supportive of growth, notwithstanding a gradual normalization of monetary policy," Bovino stated.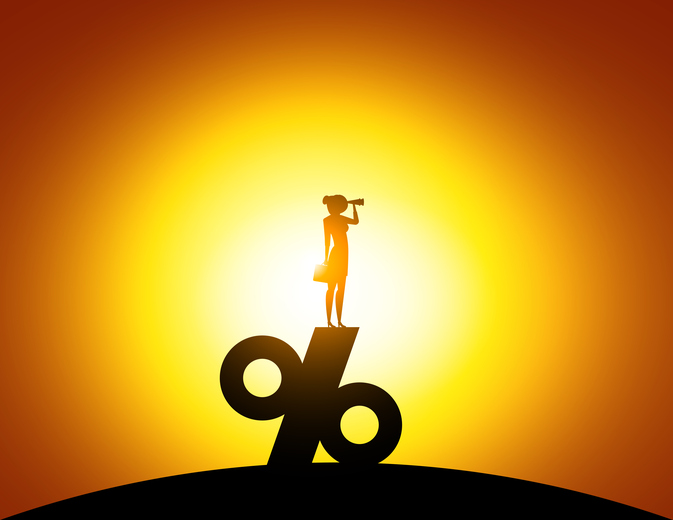 S&P projects two more interest rate hikes of 25 basis points each by the FOMC in the rest of 2018. Three more equivalent hikes will occur in 2019, it predicts. As of August 1, the Fed funds futures markets were projecting a 91% chance of a rate increase in September and a 65% chance of another increase in December.
While the economic indicators S&P tracks show that the U.S. expansion is in or approaching the end of its cycle, the credit rating agency notes that none of them shows that the economy is "overheating."
"However, keeping with the cyclical view of the economy, it does mean that the growth pace of the world's largest economy will likely slow down — with or without an escalated trade war," S&P points out. That means the economic expansion is likely to revert to its longer term growth trend after 2019 — about 1.8%, predicts S&P — as "the boost from the fiscal stimulus wanes and cumulative monetary tightening begins to bite."
The United States is not the only developed country in which GDP growth is expected to slow in 2019.
According to a survey of economists by FactSet, a slowdown will also occur in major European countries: growth in Germany is expected to slow to 2.2% in 2019 from an estimated 2.5% this year; France's economic expansion will fall to 1.8% in 2019 from 2.1% this year; and growth in the United Kingdom will drop to 1.4% in 2019, from an estimated 1.6% this year.
Image: Getty