The supply chain function has come a long way in the last two decades. Managing the growing complexity in sourcing products and services in a global marketplace, dealing with wild swings in the value of currency, and managing the risks associated with overseas shipping have become core supply chain competencies within most organizations.
As is true when the value of any functional area is escalating (think about the cachet today around digital marketing, social media management, and search-engine optimization, for example), clarity regarding what aspects of the function truly matter in order to ensure that a company thrives in today's economy becomes somewhat blurred.
As all CFOs recognize, success in today's economy relies on essentially the same factors as nearly a decade ago: maximizing the value contributed by the supply chain. Herein lies a downside of supply chain's rise to prominence: we've fallen prey to the belief that reducing costs and managing risk are the single greatest contributors of value from the supply chain. Just ask anyone in a supply chain role, executive or otherwise, about the value they contribute to the organizations and you'll find that reducing costs while minimizing risk is at the top of the list.
It may not sound like there's anything wrong with that, but by fixating on these areas we've essentially lost touch with what "value" truly means and more importantly how an organization must collaborate, both internally and externally, in order to achieve it.
Strategic Shortfall
I'm not suggesting that those in supply chain roles lack the desire to contribute value. Rather, in many instances they don't understand what "value" to the organization might actually look like.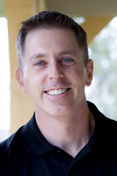 During a recent discussion with a CPA who was responsible for managing the inventory costs of a highly technical product, I asked him to identify the single greatest obstacle to being successful in his role. He responded that the company's "Strategic Sourcing" department was rewarded for buying products in bulk in order to reduce price, which led to a high degree of obsolescence and waste. Reducing obsolescence, on the other hand, would not only be a better way to hold costs in check, it would also help ensure that customers received the most up-to-date, modern equipment.
That's a strategic viewpoint, but company policy drove shortsightedness, supporting tactical management of costs rather than strategic management of inventory. It didn't take into account the impact such buying habits had on the organization and its customers. Despite the "Strategic Sourcing" department's name, it was not acting strategically at all.
That's not an uncommon failing of supply chain departments. The reality is that their views on what the organization, its shareholders, and its customers value are often not driven by strategic considerations, but by tactical ones. Reducing cost and managing risk are important, but not at the cost of future growth and customer satisfaction.
What Can CFOs Do?
The greatest value you can obtain from a supply chain team will come from involving its leaders in the formulation of corporate strategy. In most instances the people in these roles have had little involvement in or introduction to corporate strategy as we know it.
Providing this exposure serves not only to broaden their perspectives as to the organization's direction, it also helps bridge the gap between their daily tactical activities and where the supply chain should focus its energy to offer the greatest value to internal and external customers.
CFOs could also take a more direct role in helping the supply chain become more strategy. As supply chains have grown in significance and recognition, its role in managing external suppliers and contractors has escalated. That is, of course, a good thing as it pertains to managing cost and risk. Problem is, at most of the organizations I work with, supply chain professionals are seeing themselves as gatekeepers. They turn away suppliers that offer new ideas, new products, and supportive technologies for cost reasons.
That's right: Innovation is knocking at your door and in most instances the door stays closed.
When I worked with a large power generation company many years ago, there were dozens of new and existing suppliers soliciting the organization daily. It could be anything from a new solution for how floors could be cleaned without using chemicals to technology that could revolutionize the business, but unless procurement had a requisition directing to procure such a product or service, the supplier was sent packing.
At the same time, it's unrealistic for procurement departments to read the minds of all of their internal customers, knowing everything they want or think they might want. Large, well-managed companies like Proctor and Gamble that heavily rely on new ideas, technologies, and products have for years used an online platform called "connect + develop" to solicit the marketplace for these things.
I have helped CFOs in several organizations introduce innovation forums — designated days in which select external suppliers are invited to brainstorm with senior executives on solutions to organizational challenges and opportunities. Open your doors to new suppliers and their ideas, and watch innovation within your organization grow exponentially.
As more CFOs become involved with and oversee the supply chain, it's crucial that they understand where shortfalls might exist and consider what to focus on in order to increase the value provided by their supply chain.
The opportunity to use the supply chain to drive organizational strategy and innovation is at your fingertips. The only question is whether you choose to empower it to deliver value.
Shawn Casemore is president of Casemore & Co., a consulting firm specializing in supply-chain management.