The new Republican Congressional majority has wasted no time attacking the Affordable Care Act, with the House passing a bill that changes the law's definition of full-time work from 30 hours to 40 hours a week.
The change would mean fewer workers must be offered health insurance by their employer under the health law's employer mandate. Starting Jan. 1, employers with at least 100 full-time workers had to offer insurance to 70% of their full-time workforce this year, or pay penalties.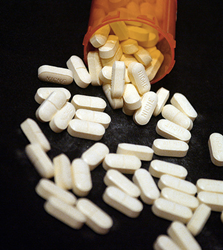 As NPR reports, Republicans see the Save American Workers Act of 2015, passed on a largely party-line vote of 252 to 172, as a way to prevent employers from capping workers' hours.
"When the employer mandate became effective on January 1, up to 2.6 million Americans were at risk for seeing lost hours and wages at work," said Rep. Todd Young, Indiana Republican, a member of the House Ways and Means Committee and one of the bill's main sponsors. "Repealing this provision and restoring the traditional understanding of a forty-hour work [week] is necessary to protect their paychecks."
The House passed a similar measure last year but it did not get out of the Senate. Even with the GOP now in control of the Senate, Politico said, "it's still not certain that the Senate will get the bipartisan 60 votes to pass it."
"The House has cleared more than 50 assorted measures to repeal or roll back Obamacare, but this is the first time the House can propel legislation to a GOP-controlled Senate," Politico noted.
The White House has issued a veto threat, saying the bill "would significantly increase the deficit, reduce the number of Americans with employer-based health insurance coverage and create incentives for employers to shift their employees to part-time work—causing the problem it intends to solve."
But business groups have been lobbying in support of it. "They'd like to see less intrusion in the way they handle their workforces," Joe Antos, a health policy expert at the American Enterprise Institute, told NPR.