Only 2% of Americans have credit cards equipped with "chip and PIN" technology to enhance transaction security. That number will soon be going up after President Barack Obama announced that government-issued cards will make the switch from magnetic strip-based technology.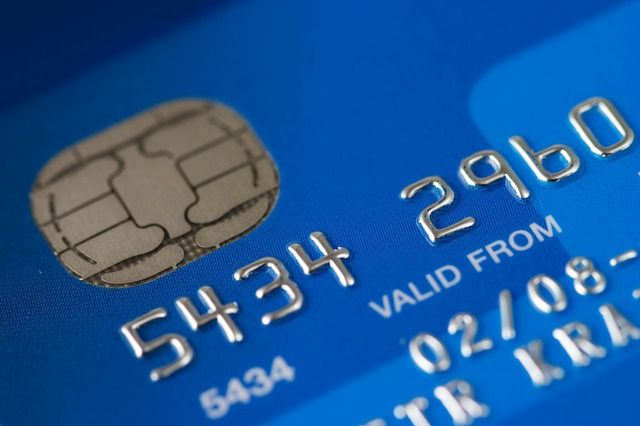 An executive order signed by the President last week requires government agencies to transition payment terminals and cards "to employ enhanced security features" including a microchip in the card that is harder for thieves to copy than a magnetic strip and a personal identification number that, Obama said, "you enter into the reader just as you do with an ATM."
Chip and PIN systems are already standard in much of Europe and other developed countries around the world.
"Starting next year, we're going to begin making sure that credit cards and credit-card readers issued by the United States government come equipped with two new layers of protection," Obama told the Consumer Financial Protection Bureau on Friday, noting that after Britain switched to chip and PIN, retail fraud fell 70%.
Many U.S. retailers are also expected to adopt the new technology by October 2015, when card companies will shift liability for fraud on signature-based transactions over to retailers if they haven't implemented chip and PIN.
But Forbes reports that the government's anti-fraud move indicates "a desire for much faster adoption in the wake of several high-profile breaches that saw millions of customers' details compromised."
"How retailers react is another question: they still face a choice over what to do, given the initial costs if they do upgrade their technology but also facing longer term liability woes if they don't," Forbes added.
Large retailers including Home Depot, Target, Walgreens and Walmart have promised to adopt chip and PIN technology in full ahead of the October 2015 deadline. But many smaller retailers, Forbes predicted, "will look for greater support from their credit card companies for the change, considering the substantial fees they already pay per transaction and the cost of new terminals."
Source: Forbes Is The US Finally Accelerating A Move To Chip And Pin?
Image: Pixabay