China's economic growth will slow much faster than expected over the coming decade, falling to an average of 3.9% between 2020 and 2025, but China still represents a "huge and dynamic opportunity" for foreign firms, according to the Conference Board.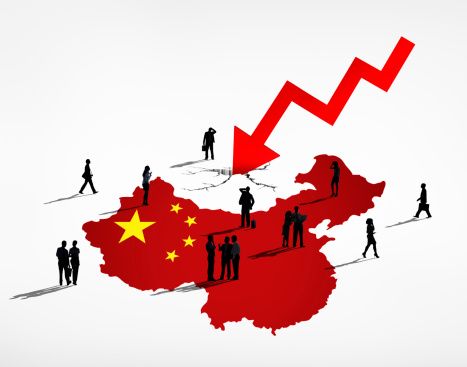 In a report published Monday, the research group said China's projections of a "soft landing" for its economy, with a period of growth in the current range of 7% to 8% for the foreseeable future, are overly optimistic.
"Companies planning on sustained 7[%] to 8% growth in China are likely in for a rude awakening," the Conference Board warned, forecasting that growth will slow to an average of 5.5% between 2015 and 2019 and then decline further as productivity nose dives and the country's leaders fail to push through tough measures to remake the economy.
"The course of China's growth has always harbored the potential for deceleration at least as rapid as its acceleration," David Huffman, a co-author of the report, said in a news release. "We are beginning to see the signs of this transformation taking hold."
As the Wall Street Journal notes, "Such an outcome could batter an already fragile global recovery." For the 30 years through 2011, China grew at an average annual rate of 10.2%, a record unmatched by any major economy since at least World War II. Growth last year was 7.7%.
But the Conference Board also said multinational companies doing business in China could benefit from the impending slowdown because lean times would give them more local talent to choose from and a wider selection of Chinese firms to acquire.
"As valuations comes to ground and local firms run into difficulties, purchases and partnership opportunities will rise — perhaps balloon — for foreign companies," the board predicted.
The International Monetary Fund and World Bank also expect China's economy to slow down over the coming decade, but at a more modest pace. Nicholas Lardy, a China expert at the Peterson Institute for International Economics, said the Conference Board's conclusions were too gloomy.
"China is far from exhausting productivity gains," he told the WSJ.
Image: Thinkstock