The White House announced Tuesday that some of the largest U.S. companies, including Coca-Cola, Kroger, Honeywell and DuPont had joined the fight against climate change by pledging to cut emissions of the powerful greenhouse gases known as hydrofluorocarbons.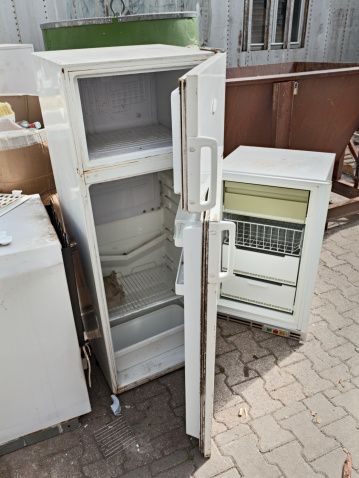 Under voluntary agreements with the Obama administration, companies across the entire HFC supply chain, from production to manufacturing and retail, will scale down or phase out their use of HFCs and accelerate development of climate-friendly alternatives. HFCs are factory-made gases used mostly in air conditioning and refrigeration.
The White House said the commitments from industry will reduce cumulative global consumption of HFCs by the equivalent of 700 million metric tons of carbon dioxide through 2025 — an amount equal to 1.5% of the world's 2010 greenhouse gas emissions, or the same as taking nearly 15 million cars off the road for 10 years.
"U.S. industries are leading the way in helping [to combat climate change] by investing billions of dollars to develop and deploy the next generation of safe, cost-effective alternatives to HFCs," the administration said.
Among specific commitments, Coca-Cola has set a goal for 100% of its newly purchased cold-drink equipment to be HFC-free and Pepsi will make all of its point-of-sale equipment HFC-free by 2020. DuPont, which invented fluorinated refrigerants, announced its new HFC-free products are expected to reduce greenhouse gas content of refrigerants by the equivalent of 245 million tons of carbon dioxide worldwide by 2025.
At a United Nations climate change summit in New York next week, the White House will be pushing the world's largest economies to cut emissions of carbon dioxide. While HFCs are less abundant in the atmosphere than carbon dioxide, The New York Times noted, they have 10,000 times the planet-warming potency. But carbon dioxide lingers in the atmosphere for centuries, while HFCs disintegrate after about 15 years.
"Every drumbeat in this symphony helps. It drives it along. This is part of that drumbeat," Durwood Zaelke, president of the Institute for Governance and Sustainable Development, told the Times.
Source: The New York Times U.S. Moves to Reduce Global Warming Emissions
Image: Thinkstock