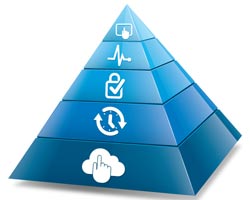 The California Public Employees Retirement System, or CalPERS, has hired Charles River, an investment management service provider, for application management, web site hosting, trade-related messaging and real-time data services, the Boston firm reported.
CalPERS has about $241 billion in assets and administers pensions for 1.6 million employees and retirees. The pension fund is making the move to the cloud to streamline its investment management infrastructure, Charles River reported.
According to a Charles River press release, "CalPERS now has a single, hosted solution for automated portfolio management and modeling, order management, trading, compliance and post-trade processing. The next phase of the project will automate CalPERS' portfolio construction and order generation capabilities, eliminating the need for spreadsheets."
Here is a link to the Charles River press release announcing the deal.