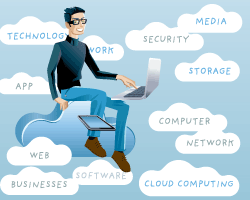 According to Heather Clancy at ZD.net, in the Microsoft survey cloud users, 94 percent of the respondents said they gained security benefits in the cloud because their software was kept up to date, according to the article. And 91 percent said the cloud made compliance easier.
Improved privacy protection in the cloud was reported by 62 percent of the respondents, while 75 percent had improved service reliability, Clancy reports. For non-cloud users, 60 percent were concerned about cloud security and 42 percent said reliability was the main reason they hadn't opted for cloud service.
About 106 cloud users and 105 non-cloud users at companies with fewer than 500 employees were surveyed.
Read more in the original article here, and see the Microsoft release on the study here.