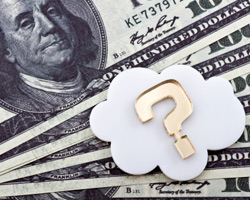 Everest Group points to those concerns as evidence that buyers seem to be overestimating the challenges of public cloud adoption, and that cloud providers should do a better job at educating buyers. Everest Group conducted its survey this spring, polling cloud buyers, cloud service providers and cloud consultants.
Business units and the users of various workloads within companies are having more of an influence on the cloud adoption process, the report states. One example of that trend: the chief marketing officer has become a key stakeholder in the adoption process because sales and marketing workloads are frequently designated for migration to the cloud.
Amazon Web Services (AWS) is the most-used cloud service provider of the buyers surveyed, followed by Google, Microsoft, Rackspace, AT&T, IBM, Verizon-Terremark, HP, Centurylink-Savvis and Joyent.
The top driver of cloud adoption is total cost of ownership (TCO), followed by building flexible infrastructure capacity and reducing provisioning time.
Here is the link to the report (free registration required): http://www1.everestgrp.com/ccevent2013.html