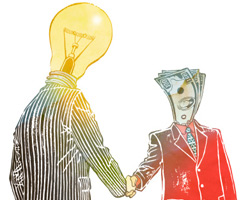 Ovum, the business and technology research and consulting firm, is reporting that the CIO is the biggest influencer in key information technology purchases, but chief executives, chief financial officers and chief operating officers are gaining ground.
"Today, the CEO and CFO have more of an overall view of the architecture of the enterprise and how IT strategy fits in," writes Ovum's Maxine Holt. "As such, the impact of the CIO has diminished, and this has further elevated the CFO, in particular when it comes to IT purchasing decisions."
Ovum makes its conclusions based results from its Technology Trends survey. Here is Holt's summary of the findings.