Nav, a startup that gives small businesses free access to their credit reports, announced it has raised $44 million from Goldman Sachs Group, Point72 Ventures, Experian Ventures, CreditEase Fintech Investment Fund, and Aries. Goldman Sachs led the fund raising.
Nav, which was founded in 2012 and is based in Salt Lake City, plans to use the capital to continue to build out its technology and market its platform to more small businesses, Levi King, the company's co-founder and chief executive officer, said in an interview.
"One of the pain points for small businesses is that the process of getting financing is a pain," King said. "We are in a position to make that dramatically easier for the business owner."
Nav received investments from Goldman, Point72, and CreditEase Fintech Investment Fund in 2017.
Under the terms of this deal, Rana Yared, a managing director in Goldman's strategic investment group, has become a voting director on the Nav board of directors.
Tripp Shriner, a partner at Point72 Ventures, said the company also helped credit providers place their products before the right potential customers.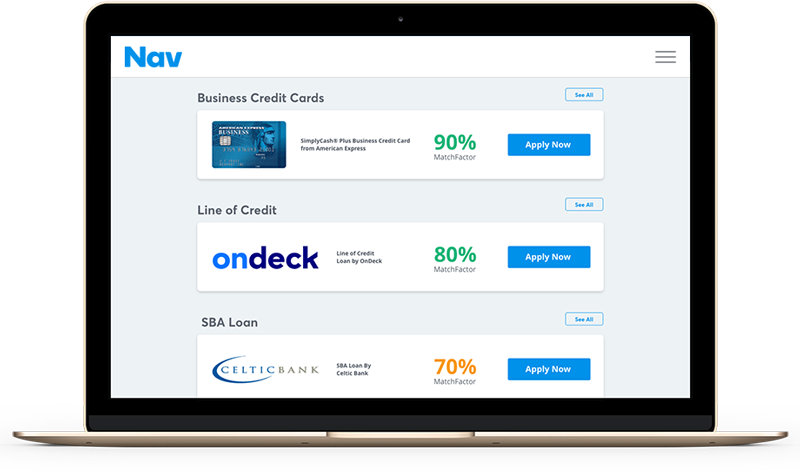 "It provides value to banks and other financial service providers," Shriner said.
Nav said, in addition to providing credit reports to business customers, its platform also gives access to a marketplace of more than 100 financing products, including loans and credit cards, that small and medium-sized businesses can apply to once they have better information on their financial health.
In May 2017, Nav announced it raised $13 million in Series B funding, led by Goldman Sachs Principal Strategic Investments with CreditEase Fintech Investment Fund, Point72 Ventures, and Clocktower Technology Ventures. In 2016, it raised $25 million in Series B funding led by Experian and included other unnamed investors. Two years prior, it raised $6.5 million in Series A funding from investors including Kleiner Perkins Caufield & Byers and Peak Ventures.