Democratic lawmakers have raised concerns about the bankruptcy of Toys "R" Us, suggesting the iconic retailer's private-equity backers intentionally loaded it with the debt that helped bring about its collapse.
In a letter to the heads of KKR & Co., Bain Capital, and Vornado Realty Trust, 19 Democrats including Sen. Bernie Sanders of Vermont said they were concerned that the firms deliberately chose the path of bankruptcy for Toys "R" Us.
Before the $6.6 billion leveraged buyout of Toys "R" Us in 2005, the letter noted, the company's capital structure was 30% debt and 70% equity but by the time the deal was completed, the ratio had shifted to 78% debt and 22% equity.
"Was this a deliberate policy by your firms to load the company with debt? If so, what is your justification?" the lawmakers asked.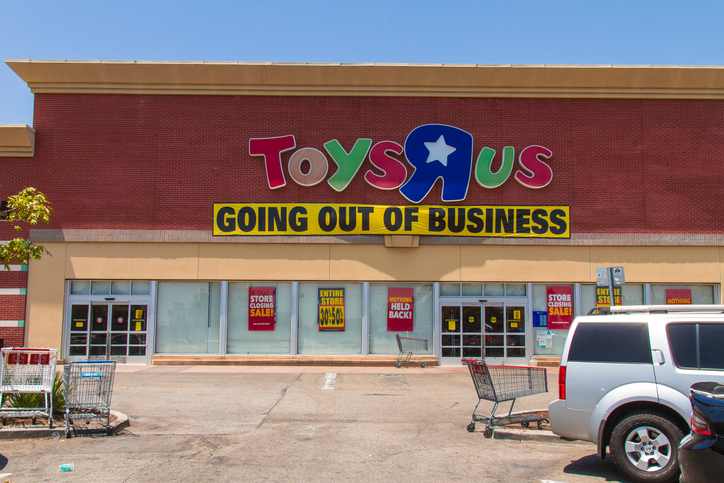 The letter also questioned the $470 million in unspecified fees and interest payments that Toys "R" Us paid the three firms, asking, "Were any services provided in exchange for these fees?"
Toys "R" Us filed Chapter 11 in September to relieve a $5 billion debt burden. Unable to effect a restructuring after a disastrous holiday season, it began liquidating all 735 of its U.S. stores in March.
The Democratic group noted that Toys "R" Us generated more than $150 million in operating profit but struggled to pay $400 million every year in service on the debt. "Leveraged buyouts — such as those facilitated by your companies — often result in mass job loss, closure of profitable businesses, and unnecessary financial burdens for local government," the letter said.
In a response, KKR stated that Toys "R" Us's troubles were caused by market forces — specifically the growth of e-commerce retailers — and that the decision to liquidate was made by the company's creditors, not KKR, and was against the firm's wishes.
"To be clear, we did not want the U.S. operations to be liquidated. We wanted the company to restructure, return to health and vitality and stay in business — but the creditors had a different and prevailing view," KKR wrote.
Photo: Getty Images