Swiss food company Nestlé SA has taken a majority stake in specialty coffee company Blue Bottle, the companies announced Thursday. The companies did not disclose the purchase price, but The Financial Times reported that Nestlé paid about $500 million for 68% of the independent roaster, which is based in Oakland, Calif.
According to VentureBeat, Blue Bottle is "a high-quality purveyor of coffee that roasts its beans in small batches using vintage roasting machines, packs them in compostable bags, and sells them within 48 hours of roasting."
Blue Bottle has cafes in the Bay Area, New York, Los Angeles, Washington D.C., and Tokyo, and plans to open locations in Boston and Miami soon.
Nestlé said Blue Bottle would operate as a stand-alone entity, with founder James Freeman as chief product officer and Bryan Meehan remaining in the CEO post.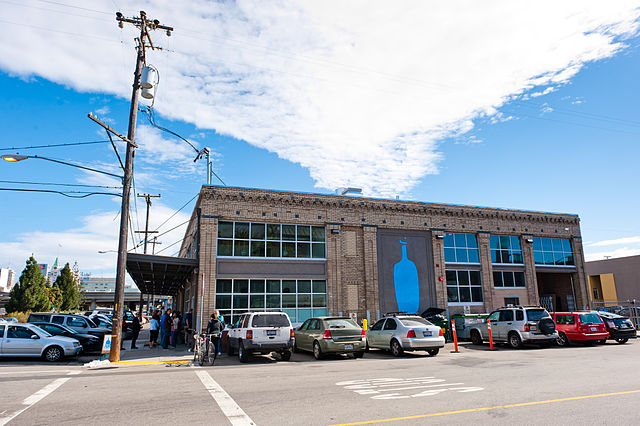 "Blue Bottle Coffee is the biggest brand in specialty coffee in America and Japan today," Index Ventures partner Mike Volpi said in a statement. "Their success is a testament to James and Bryan's genius and ability to create a unique sense of value that's translated into a large, loyal following. It's the power of the Blue Bottle brand that attracted us to invest early on, and it's been incredibly gratifying to watch them build an enduring company." (Index Ventures participated in Blue Bottle's first round of funding.)
Blue Bottle allows Nestlé to expand its presence in the coffee industry in North America, where it already has the Nescafe and Nespresso brands.
"This move underlines Nestlé's focus on investing in high-growth categories and acting on consumer trends," said  CEO Mark Schneider in a statement on the company's website. "Blue Bottle Coffee's … path to scale is clearly defined and benefits from increasing consumer appreciation for delicious and sustainable coffee."
Said Blue Bottle CEO Meehan: "My goal as CEO has been to secure a sustainable future for Blue Bottle Coffee that would enable it to flourish for many years to come."
The National Coffee Association USA estimates that of the $48 billion U.S. retail coffee market, about 55% of the spend will go to specialty coffee in 2017.
Photo: Wikimedia Commons, John Joh, CC BY-SA 2.0