Total U.S. household debt grew once again in the second quarter of 2016 and is now 10.2% above a trough that occurred in the second quarter of 2013. According to the New York Fed's quarterly report on household debt and credit, total consumer indebtedness rose to $12.29 trillion, up $35 billion, or 0.3%. from the first quarter.
The growth was driven by increases in auto loan and credit card debt, which rose by $32 billion and $17 billion, respectively. Mortgage debt declined by $7 billion, after a $120 billion increase in the first quarter.
On a year-over-year basis, mortgage balances increased by $246 billion, to $8.36 trillion. Auto loans increased by $97 billion, to $1.1 trillion, and credit card debt rose $26 billion, to $729 billion.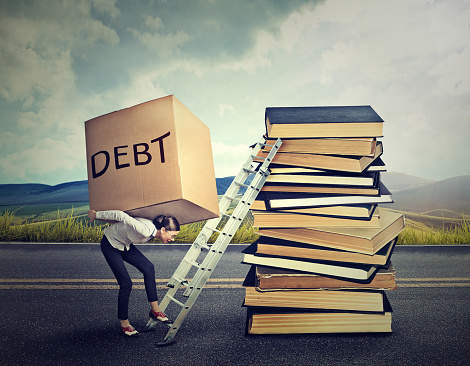 Total household debt is now only 3.1% below its peak in the third quarter of 2008. Despite increased credit balances, overall delinquency rates improved again in the second quarter. As of June 30, 4.8% of outstanding debt was in some stage of delinquency. Of the $589 billion of debt that is delinquent, $407 billion is seriously delinquent, the New York Fed said.
In addition, about 224,000 consumers had a bankruptcy notation added to their credit reports in the quarter, 15% fewer than in the same quarter last year. Home foreclosures hit an 18-year historical low.
The second largest category of debt, outstanding student loans, fell slightly, by $2 billion, in the second quarter. But 11.1% of the total $1.26 trillion of student loan debt was either 90 days or more delinquent or in default in the second quarter, flat with the first quarter. Auto loan delinquencies were also flat, at 3.5%, and credit card delinquency rates improved slightly to 7.2%, compared with 7.6% in the first quarter.
The household debt report is based on data from the New York Fed's Consumer Credit Panel, a nationally representative sample of individual- and household-level debt and credit records drawn from anonymized Equifax credit data.
Image: Thinkstock