Petco's current private equity owners want to take the pet store chain public to capitalize on the growing "pet humanization" and ownership trends.
The San Diego based retailer on Monday filed a prospectus for an initial public offering, listing a preliminary $100 million fund-raising target. Petco's bullish on the $74 billion pet industry and its own prospects, citing the addition of six million new pet households since 2007, including pet ownership among millennial households of 59% in 2014, compared with 50% in 2010.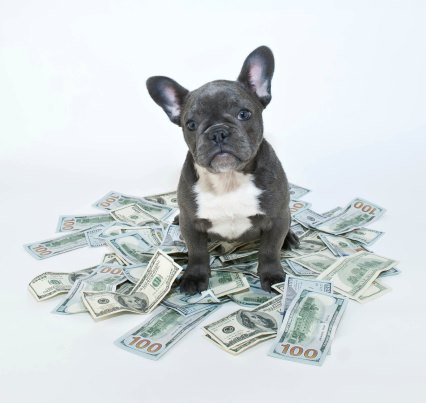 "We believe pet humanization and ownership trends will continue to drive outsized growth of the pet services and premium offerings market segments compared with other portions of the pet industry," the company wrote in the prospectus. "We plan to continue to invest in our business to maintain our leading position in the fastest-growing segments of the pet food, supplies, and services industry. … we believe we are well-positioned to capitalize on these favorable industry trends and take additional market share from grocery and discount stores."
Net sales for Petco increased 11.7%, to $1.1 billion for the thirteen weeks ended Aug. 1, compared with $971.1 million for the thirteen weeks ended Aug. 2, 2014, primarily as a result of an increase in comparable sales, the addition of Drs. Foster and Smith, and new store openings, the company said.
The company posted net income of $75.3 million in fiscal 2014 (ended January 31, 2015), $84.7 million in fiscal 2013, and $98.8 million in fiscal 2012.
As of August 1, 2015, Petco operated 1,409 stores across all 50 states, the District of Columbia, and Puerto Rico, and an additional 13 stores through a joint venture in Mexico.
The New York Times said that going public would give Petco's private equity owners, including TPG Capital and Leonard Green & Partners, an avenue to sell their holdings nearly a decade after buying the company.
TPG and Leonard Green bought Petco in the summer of 2006 for about $1.8 billion, including debt. It was the second time the two firms had taken the business private. Petco's other investors include the Abu Dhabi Investment Authority, an arm of the emirate, and Freeman Spogli & Co., another private equity firm.
While Petco is going public, its rival PetSmart last year went private, agreeing to sell itself in a buyout led by the investment firm BC Partners for about $8.7 billion, the Times noted.
Image: Thinkstock