First Data is raising at least $100 million in an initial public offering, nearly a decade after private equity firm KKR & Co. took the payments processor private.
The New York City company said Monday that intends to use the net proceeds from the offering for the repayment of debt. The exact number of shares to be offered, the price range, and the stock exchange listing for the proposed offering have not yet been determined.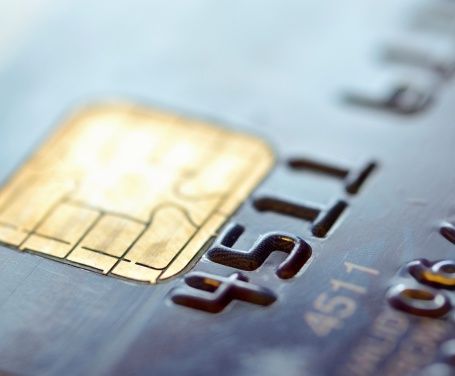 "KKR is seeking to extract a profit from First Data, which struggled during the recession after the private equity firm acquired it in 2007 for $29.8 billion, including debt and fees," Bloomberg wrote Monday. "KKR financed the leveraged buyout with more than $20 billion of loans and bonds, and the Atlanta-based company cycled through a succession of chief executive officers as its debt load weighed on results."
First Data runs a debit-card network and processes bank-card transactions for banks and merchants. In 2014, it processed more than 2,300 transactions per second, according to the company's S-1 filing. The company also helps small businesses detect fraud and provides data analytics and other services to merchants.
First Data posted $11.2 billion in 2014 revenue, an increase of 3.2% from the previous year. Adjusted earnings before interest, taxes, depreciation and amortization — a measure of cash flow — rose 8.7% to $2.7 billion, according to the filing. The company hasn't turned an annual profit since its buyout.
"We have much work to do, and we know First Data has not yet truly arrived," chief executive Bisignano said in a letter in the S-1. "We love the hand that we have — we have millions of clients, we know how to innovate and collaborate, our leadership bench is deep, and being in business with KKR has been great."
Bisignano in 2013 was recruited by KKR from JPMorgan Chase to lead First Data.
"Bisignano, 55, has led a revival in large part by adding capabilities through acquisitions such as Clover Network, a cloud-based payment software developer; Perka, a digital rewards-program designer; Gyft, a mobile gift-card company; and Transaction Wireless, a digital gift-card distribution platform it bought last week," Bloomberg wrote.