Stealing a march on Facebook, Twitter is teaming up with one of France's largest banks to offer person-to-person money transfers via tweets.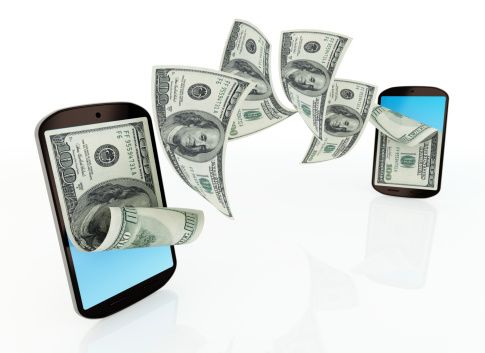 The service, which will be officially launched Tuesday in Paris, has been developed by S-money, a subsidiary of Groupe BPCE that offers an electronic wallet app for mobile phones. It will allow anyone with a bank card and a Twitter account in France to send money to other users free of charge.
"Groupe BPCE is the first banking group to offer individuals a payments solution where they can transfer money with a simple tweet," Jean-Yves Forel, Groupe BPCE chief executive in charge of commercial banking and insurance, said in a news release. "This S-money initiative opens up a whole new range of payment possibilities on the social networks."
As the Financial Times reports, "Traditional banks and other financial services companies are facing competition from technology companies in areas which stretch from money transfer to peer-to-peer lending with start-ups such as Lending Club and Prosper. Social networks in particular could prove to be a way of identifying people when they conduct transactions online."
Banks are "probably viewing Twitter and other social media networks as marketing channels to reach a wider set of their customers and to extend the bank's existing mobile banking initiatives," Andrew Copeman, a payments analyst with financial services research firm AITE Group, told Reuters.
The partnership with Groupe BPCE, France's second-largest bank by customers, gives Twitter a leg up in its competition with larger rival Facebook, which offers e-commerce on its site as another incentive for advertisers to spend their digital advertising budgets on social networks but has yet to introduce a money transfer product.
Twitter last month started trials of a new "Twitter Buy" service that allows users to purchase products directly from a tweet. Thomas Husson, a marketing strategy analyst with Forrester Research, told Reuters that Twitter was likely to continue exploring new ways to generate revenue with banks and credit card firms.
Image: Thinkstock