Western sanctions imposed on Russia could cause Rosneft, the country's leading crude oil producer, to pull the plug on its deal to buy Morgan Stanley's oil trading business, sources tell Reuters.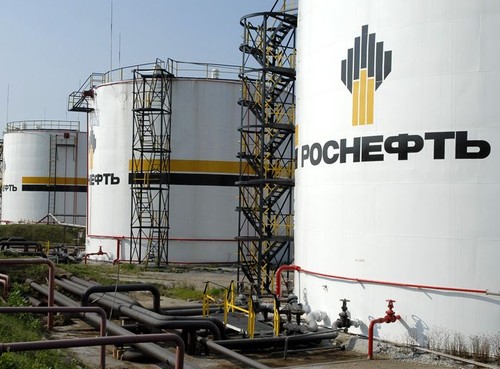 The problem isn't money, notes Reuters. The value of the transaction is between $300 million and $400 million, cash which Rosneft has. The main hurdle is that the day-to-day operation of the Morgan Stanley business "requires billions of dollars of bank lines of credit, funding that is difficult to secure given the sanctions," according to Reuters.
Although a spokesperson for Rosneft says the deal is "still ongoing," one insider feels "this deal just cannot go through," says Reuters.
Morgan Stanley was under pressure to sell its oil trading unit because it was seen as too risky an enterprise for a major bank to own given possible adverse circumstances such as oil tanker leaks, which could subject the financial institution to billions of dollars in liability.
Since last December, when Rosneft agreed to acquire the business, the United States and Europe have leveled sanctions against Russia for its hostile actions in the Ukraine. Igor Sechin, who heads Rosneft and is a "close ally" of Russian leader Vladmir Putin, has been on the U.S. sanctions list since April, says Reuters. This past July, Rosneft was also added to the list.
Currently, the transaction is under review with The Committee on Foreign Investment in the U.S., an agency that screens mergers & acquisitions that may affect U.S. security.
Source: Reuters Rosneft may back out of Morgan Stanley oil unit deal
Photo: www.protect-the-arctic.com