Efforts by San Francisco-based payment solutions provider Square to compete with small-business lenders are gaining traction. Its small-business financing program, Square Capital, has secured an an investment of undisclosed size from Chicago alternative investment firm Victory Park Capital.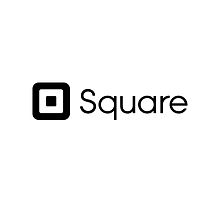 Square Capital has provided nearly $50 million to more than 10,000 independent businesses since its launch last year, according to a company press release.
Unlike traditional small-business lenders, Square Capital offers short-term loans in the form of merchant cash advances. Merchants repay the principal plus a fixed premium that can range from 10% to 14% for a 10-month period, reports Bloomberg Businessweek.
"Under those terms, a merchant might repay the equivalent of a 34% annual percentage rate on a $5,000 advance," the publication says, "which is more than double the rate on the average business credit card, but cheaper than what many other lenders charge."
Square's inroads into the small-merchant lending space come as the company is facing considerable competition in its primary business of credit-card processing. For instance, Amazon.com unveiled a processing service last week that, according to Bloomberg Businessweek, is cheaper than Square's.
"Non-bank lending" like what Square is doing is increasingly popular, notes Bloomberg Businessweek. New York-based alternative lender CAN Capital says it will generate $1 billion in loans this year, while rival OnDeck is reportedly nearing an IPO. And online money-transfer firm PayPal says it issues $1 million worth of loans daily to businesses via its own "working-capital offering."
Although such programs might offer merchants easy access to financing, they don't come without costly compromises, warns BloombergBusinessweek. For example, citing documents from a bond offering, the publication maintains that "OnDeck typically charges more than 50% APR on loans of as much as $250,000."
Source: Square Wants to Compete with Small Business Lenders