What happens if you launch an initial public offering and a key investor doesn't show up? Vascular Biogenics and the financial markets found out this past week. Only days after the small biotech firm began trading on the NASDAQ, it was public no longer, forced to pull its share issuance after a key investor backed out.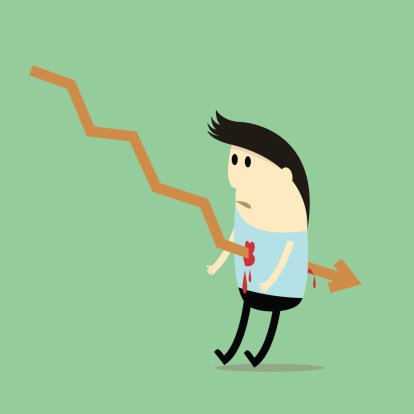 When the Israeli drug maker launched its now failed IPO on July 31, nothing seemed to be amiss. After filing to go public in March, the firm announced it would list on the NASDAQ under the ticker symbol "VBLX," with Deutsche Bank and Wells Fargo, two respectable financial institutions, serving as lead underwriters.
Only the offering didn't go according to plan. Vascular Biogenics did indeed proceed with its IPO as scheduled but six days into going public, trading came to a crashing halt after an unnamed "key" investor balked on a commitment to buy shares in the stock.
According to the Wall Street Journal, this caused the firm to ask its underwriters to pull the IPO, even though Vascular Biogenics' shares had been trading publicly for several days. Thus "all the investors who thought they had bought or sold shares in Vascular Biogenics Ltd. since it began trading hadn't," according to the WSJ.
Matt Kennedy, an analyst at Renaissance Capital, an IPO research firm, minces no words when it comes to culpability.
"It could be considered a failure of the underwriters," he tells the WSJ.
Neither Wells Fargo nor Deutsche Bank chose to comment on the matter. Similarly, Vascular Biogenics has been close-mouthed.
The company, says the WSJ, had hoped to use the $65 million raised in the IPO to keep it running for three years. According to regulatory filings, Vascular Biogenics has reported no sales in its 14-year history and was confronting a serious "risk of running out of money."
In accordance with the Jumpstart Our Business Startups Act, which allows small firms to file for IPOs "discreetly," the company filed confidentially for an IPO back in March. On July 30, the day before trading began, Vascular Biogenics said it had sold 5.4 million shares of its stock at $12 per share. Dropping to $9 a share after the IPO rolled out on July 31, the shares then rose to $11.15 before trading halted on August 7.
The following day, Vascular Biogenics pulled the plug on the IPO "citing the failure of the unidentified shareholder."
Among the investors that agreed to buy shares in the IPO were Jide Zeitlin, president of New York investment firm Keffi Group Ltd. and venture capital firms Aurum Ventures MKI Ltd. and Pitango Venture Capital.
Source: Wall Street Journal Vascular Biogenics Says It Didn't Go Public After Allt