George Washington warned the United States to "steer clear" of permanent ties to any foreign nation. Time Warner CEO Jeff Bewkes is alerting investors of another kind of entangling alliance: mega-mergers.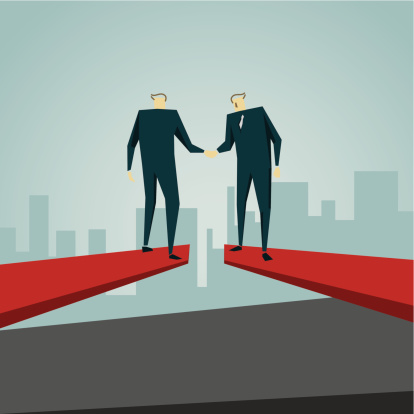 Discussing Time Warner's second-quarter earnings on Wednesday, Bewkes said upfront that he would not be mentioning Rupert Murdoch's surprising withdrawal of an $80 billion bid to buy the media conglomerate. However, Bewkes did comment on whether the recent wave of megadeals had pressured him to grow Time Warner, according to Reuters.
"I would just encourage everybody to look at all sides of the issue when contemplating the benefits and risks of putting very large companies together," said Bewkes. "There's also the factor of business interruption, regulatory scrutiny and timings that come into play."
If Bewkes and the Time Warner board of directors had approved Murdoch's offer, which they were a long way from doing, the combination with Twenty-First Century Fox would have resulted in "one of the world's largest media companies with two major studios, a bevy of cable networks and pay-TV channel HBO," says Reuters.
But Bewkes seemed to indicate that Time Warner was plenty big. "We're not subscale. We are not lacking something we need," he said in responding to an analyst's question.
Time Warner shutting down a Fox bid was hailed by one analyst.
"When faced with a hostile takeover bid, Time Warner did exactly what they should have done. They crushed the numbers," said Michael Nathanson of MoffettNathanson Research in a note to investors, as reported by Reuters.
Time Warner disclosed on Wednesday "a higher-than-expected quarterly profit" and added that it boosted its share buyback program by an additional $5 billion. Revenue rose 3% to $6.79 billion.
With the highly lucrative HBO show Game of Thrones, Time Warner is still an "attractive target for acquisitive-hungry rivals," according to Reuters. Under Bewkes, the company has also pared off money-losing properties.
Time Warner stock dropped nearly 13 percent to $74.23 on the NYSE before the closing bell on Wednesday. Meanwhile Twenty-First Century Fox's shares rallied 3.3%, after plummeting on news of the Time Warner bid in mid-July.
Source: Time Warner CEO questions megadeals after Fox pulls out
Image: Thinkstock