Borrowers and profit makers they are, but not spenders — at least not spenders on fixed assets. Despite a slight rise in capital expenditure since the Great Recession, for the most part nonfinancial U.S. companies are stashing away their profits at a greater rate than they are spending them, according to a Standard & Poor's report on corporate fund flows for the first quarter of 2014. And despite the surplus of internally generated funds, they are still increasing their debt levels.
Released Tuesday, the S&P report found U.S. companies' investment in capital spending "dipped slightly in the first quarter and continues to lag profit growth." Capex by financial and nonfinancial businesses fell by 3% to $1.8 trillion on a seasonally adjusted annual basis, said S&P. (Capex by nonfinancials alone fell 2%.) As a share of gross domestic product, overall capex contracted by 3% in the quarter.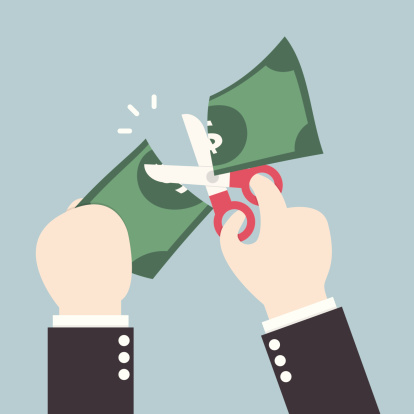 Slowing spending pushed the first quarter "financial gap" — how much companies must finance through debt and equity offerings to meet the shortfall between internally generated funds and capital expenditure — to -$77.4 billion. It was the twenty-first consecutive quarter in which that number was negative, "the longest streak yet," said S&P.
The financing gap is measured by taking capital expenditures and subtracting the sum of U.S. internal funds, defined as profits (excluding foreign earnings retained abroad, plus depreciation and inventory adjustment minus dividends).
"When the financing gap is positive (as it is in most years going back to 1952), companies are tapping the capital markets to finance growth. In contrast, when the financing gap is negative (as it is now), companies are reinvesting less than they are making — effectively taking money off the table," according to S&P. The previous longest stretch with a negative financing gap was 11 quarters and began in 1962.
S&P projects North American capex growth to remain slow in 2014, growing only 1%.
Meanwhile, despite the low levels of spending, nonfinancial U.S. companies continue to build up debt on their balance sheets. Nonfinancial companies added $223 billion of credit market debt outstanding in the first quarter, pushing overall corporate debt to $23.47 trillion, about 137% of GDP.
One place some of that money is going is stocks buybacks and special dividends. Nonfinancials raised $4873 billion in net debt in the first quarter "and spent nearly half of this amount redeeming equity," S&P said. Partly as a result, U.S. companies' debt-to-equity ratio rose in the first quarter to 45.4% from 44.9%.
Bond markets continue to be the credit source of choice. Bonds have risen to a 69% share of nonfinancial company credit market debt outstanding from just 51% in the first quarter of 2008, according to S&P. In that time, loans outstanding from depository institutions fell by $360 billion; bonds outstanding rose $2.8 trillion.
Image: Thinkstock