CFOs that haven't refinanced their company's bank loan in a while may want to review the terms and and ask their bank for some concessions. The Federal Reserve's quarterly survey of senior loan officers, released Monday, found that many domestic U.S. banks continue to ease underwriting standards on commercial and industrial (C&I) loans, particularly for large and middle-market companies, in a bid to attract and retain business borrowers.
The most widespread easing trend over the last three months came in tighter spreads — the rate charged a C&I borrower over the bank's cost of funds. But banks also said they had reduced the cost of credit lines, decreased the use of interest-rate floors and loosened loan covenants. The reason appears to be that banks are eager to underwrite C&I loans.
"Every domestic respondent that reported having eased either standards or terms on C&I loans over the past three months cited more-aggressive competition from other banks or nonbank lenders as an important reason for having done so," said the Federal Reserve in its report accompanying the April 2014 survey. "Smaller numbers of banks also attributed their easing to a more favorable or less uncertain economic outlook and increased tolerance for risk."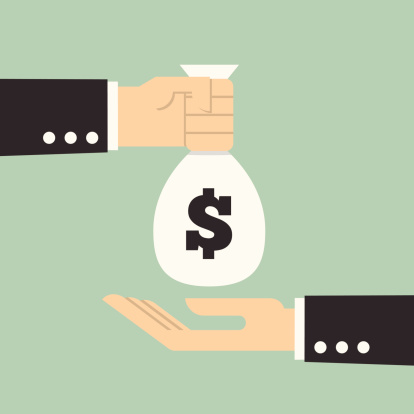 Slightly more banks in the survey also reported stronger rather than weaker demand for C&I loans from businesses of all sizes. "To explain the reported increase in loan demand, banks cited a wide range of customers financing needs, particularly those related to inventories, accounts receivable, investment in plant or equipment and mergers or acquisitions," said the Federal Reserve.
Some of the same trends appeared in commercial real estate (CRE) lending. More domestic U.S. banks also said they eased rather than tightened underwriting on commercial real estate loans, particularly construction and land development loans; loans secured by nonfarm nonresidential structures; and loans secured by multifamily residences. More banks also reported higher demand for these loans.
The number of U.S. banks that reduced the spreads on CRE loans in the last 12 months also outnumbered those that increased spreads. More banks also loosened policies regarding the maximum size and maturity of such loans, and also reported having increased the market areas in which they are underwriting CRE loans. But according to the survey, few banks have changed their standards for debt service coverage, loan-to-value ratios or requirements for take-out financing, the Federal Reserve said.
On the consumer side, reports on borrowing demand from home buyers echoed trends in housing sales — banks reporting weaker demand for residential mortgages outnumbered those who reported stronger demand. However, banks reported higher demand for credit card and auto loans, on net. "Several large banks increased credit limits on consumer credit cards, and banks reported having eased interest rate spreads on auto and other consumer loans on net," the Fed said. Consumer installment loans also rose in popularity among banks, with several banks saying they were more willing to underwrite them and none saying they were less willing.
The Federal Reserve's report is based on responses from 74 domestic banks and 23 U.S. branches and agencies of foreign banks.
Source: FRB: Senior Loan Officer Opinion Survey
Image: Thinkstock