Institutional investors of all types still have an immense appetite for corporate debt. The leveraged loan market, for example, is on fire, with the institutional segment set to surpass the record year of 2007.
"The investors we speak to have unlimited sources of capital available to them," says Reuben Daniels, co-f0under of EA Markets. While many banks are also eager to expand their business loan portfolios, they face regulatory constraints, some keeping them from lending to any businesses other than the ultra-creditworthy.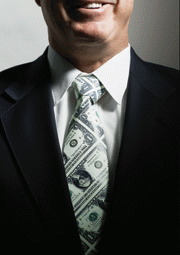 Enter loan funds, private capital, independent commercial financiers, business development companies and online lenders — credit sources that can be more adept and faster than banks at providing asset-based financing, venture debt, mezzanine debt and other corporate loan structures. With the Federal Reserve System's prolonged monetary stimulus, it's no surprise that these firms are hungry to underwrite loans; they often earn a much greater return than a bank would.
But who are these "alternative" lenders? CFO's special report on nonbank borrowing takes a look at capital providers who specialize in underwriting credit for small and midsize businesses. While their eagerness to finance companies is evident, they also may ask a lot from a borrower — particularly in the way of assets to secure the financing.
As more and more institutional investor capital looks for higher returns, this market has the potential to overheat. But keep in mind that these firms are not lending to any CFO that walks through the door. Though some commercial financing companies are more lightly regulated than banks, "there is more discipline in the lending market today than there has been historically," says Daniels. In other words, a borrower still has to have a story that resonates with the underwriter, and the financial performance to back it up.