Companies with counterparty exposure to and relationships with China's domestic banks beware: the credit binge Chinese banks have partaken in, particularly in the corporate sector, may finally come to a bad end as the country's economy and demand for its exports slows the rest of this year and next.
So says an August 28 report from China-based and Hong Kong-based analysts in Standard & Poor's rating services division.
The majority of China's top banks, and many regional and national banks, "remain vulnerable to credit shocks stemming from a hard-landing scenario for the Chinese economy," according to the report.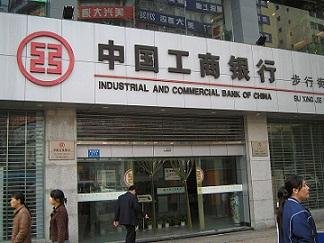 While Chinese banks in general have produced strong profits, "they have come at a cost in that the banks have built up massive latent credit risks," says S&P. Excessive debt leverage in some business- lending segments in particular poses a problem in an economic downturn, S&P analysts say. "The massive infrastructure and manufacturing capacity built up over the years through bank lending could cause trouble for unprepared banking creditors if economic growth decelerates sharply," the report points out.
Business borrowers most at risk of deterioration in their liquidity positions from lower economic growth and oversupply are property developers and "a few industries heavily exposed to the domestic construction boom, such as steelmaking, cement and shipbuilding."
Chinese banks also have heavy balance-sheet exposure to local government financing platforms (LGPFs) — risky state-owned enterprises established to finance infrastructure construction and urban development. They were in part set up to circumvent rules that prohibit local governments from borrowing. As much as 20 percent of the Chinese banking system's total credit exposure (RMB 15 trillion, or $2.5 trillion) is in this sector, according to S&P.
During the rapid credit expansion post-financial-crisis, many Chinese banks  — encouraged by the central bank and a deposit-rate ceiling that translated into low corporate borrowing rates — "understated credit risks for many state-owned clients [encouraging] strong credit demand from and lavish credit allocation to uneconomical projects."
S&P also suggests that the corporate credit exposure of Chinese banks may be larger than the data indicate, because accounting standards for Chinese banks "are not always consistently applied and can still be subject to arbitrary interpretations."
The S&P analysts believe many Chinese banks, for example, have disguised "sizable" corporate credit exposures as "investments in wealth management products or other receivables." This reduces on-balance-sheet credit exposure and helps banks meet regulators' loan-to-deposit ratio ceiling of 75. But it also "heightens risks for asset quality as well as liquidity management if economic conditions deteriorate significantly," according to the report.
On average China's banks are adequately capitalized. Some mega-banks, foreign bank subsidiaries and leading national banks even "managed to strengthen their capital position through modest credit growth, good internal capital accruals, or equity issuance," says S&P. But contagion risks exist from some national and small regional banks aggressively increasing interbank borrowing to maximize profit.
"This has not only stretched their own capitalization and liquidity management, it has also left a much greater number of even smaller banks exposed to significant counterparty risks."
Two kinds of banks are most exposed to a "credit loss shock" in China, S&P says: small regional banks and "policy banks" — those that finance certain economic segments at the behest of the government.
Real GDP growth for China was 7.5 percent year-over-year in the second quarter of 2013, after a sustained stretch of averaging 9 percent to 10 percent in 2006 to 2011. S&P expects real GDP growth to drop to 7.3 percent in 2013 and 2014.