Shareholder activists continue to take on boards of directors and management, especially at large companies. Of the 137 financial or board-seat activist campaigns announced as of August 12, nearly 30 percent involved companies with a market capitalization of more than $1 billion at the time the campaign was initiated, according to SharkRepellent.net, up from 20 percent in 2012.
While companies may just be more vulnerable to activist campaigns, experts say a key driver is that institutional shareholders are more often embracing these much-maligned investors instead of siding with the company against them.  
"There is real change in how activists are perceived by the investing public," says Alexander Khutorsky, managing director of The Valence Group, a specialist investment bank. In the past, if an institutional investor didn't like a company's performance or its management team, it "voted with its feet" and sold the shares. But now many investors are "more open to outsider influence," says Khutorsky. "They're willing to concede that a company could be made better through activism, so they are sticking around and voting for changes."
A note from SharkRepellent.net highlights "an increased willingness by mainstream mutual funds and other institutional investors to side with activists, which is absolutely essential [for a hedge fund] to effect changes with a small ownership stake, as they often do when targeting larger companies."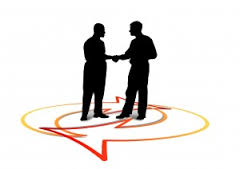 The goals of activists often align with investors: returning excess balance-sheet cash to shareholders, selling underperforming or noncore business units or even ousting an ineffective board of directors.
"As much as management may feel they are being attacked, their shareholders will not necessarily share that view," Khutorsky says.
In addition, activist investors have a "good track record" of creating value, at least in the nominal sense, says Khutorsky. "The stock [often] goes up so they can show very straightforward returns; they're not necessarily creating long-term value, but they have credibility in helping shareholders realize near-term value," he says.
Activist investors can also give "voice" and muscle to shareholder concerns and dig deeper into the financials to find ways to unlock value. As Charles Nathan, partner at RLM Finsbury, wrote on the Harvard Law School Forum on Corporate Governance and Financial Regulation last March, "shareholder participation in corporate strategy and operations is essentially passive. The institutional shareholder community, which dominates share ownership of most public U.S. companies, is ill-suited to influence company performance through dialogue with management or proxy contests and very rarely tries to do so."
In contrast, by focusing on one company or a few, activists can "discover alternative strategies to increase the company's value and, having developed an alternative game plan, to persuade the company to adopt it," Nathan wrote.
So how can a publicly held company's management team and board defend against activist approaches they view as hostile?
For one, it's critical companies keep an open line of communication with shareholders, says Khutorsky, By gaining broad support from institutional investors, the activist investor can effect change with only a small block of shares. Institutional investors are usually open to sharing their investment thesis for a target company and responding to activist questions candidly, wrote Nathan. Indeed, investors may not be as candid with management.
Critical to investor communication, however, is the substance. Companies have to figure out where they might be vulnerable – poor share performance, an unusually high cash balance, an entrenched management team, less-than-ideal corporate governance. And the board must continually weigh those issues as part of strategic planning, Khutorsky says.
"For the most part, the criticisms that emanate from a shareholder attack should are rarely a surprise," he says. "There should be [board] discussion about giving back cash to shareholders, for example. Whether [the board] decides to do it or not, the rationale is going to be as valid in the broader investment community as it is in the boardroom."
"Good companies are having those discussions, and when an activist shows up they have already considered the argument and rejected it," Khutorsky says. "The reasons they rejected it will be just as valid for shareholders as for the board."
Of course, some corporate governance experts still think activist investors are damaging to companies. In an August 9 Harvard Law School Forum post, Martin Lipton, founding partner of Wachtell, Lipton, Rosen & Katz, said the alignment of activists and shareholders is unhealthy.
"An increasing number of institutional investors now invest money with the activist hedge funds or have portfolio managers whose own compensation is based on short-term metrics, and they increasingly align themselves with the proposals advanced by hedge fund activists," he wrote. "In this environment, companies can face significant difficulty in effectively managing for the long term, considering the interests of employees and other constituencies, and recruiting top director and executive talent."