The value proposition of Pandora is simple — to pro­vide all of us with the music we love most without hearing songs we'd rather tune out. If your taste runs to jazz standards or punk, you can sit back and listen without having to intermittently endure a country bal­lad. This singular mission has served the public company well financially. Revenues for fiscal year 2013 totaled $427.1 million, a 56 percent increase from the prior year.
Like other high-flying Internet compa­nies, Pandora is in touch with all the latest technology tools, apps and gadgets driving profitable business growth. Recently, the Oakland, Calif.-based online music pioneer launched a flexible cloud-based planning and performance management solution (from Anaplan) to stay on top of fast-mov­ing finance and market changes.
Aside from the platform's cutting edge in-memory data processing engine, a key element of this new system is its mobil­ity. "We're integrating the system with multiple data sources across the company, and pushing out the data to dashboards to collaborate across other departments," explains Jared Waterman, Pandora director of financial planning and analysis. "Our goal was to bring structure, infrastructure and data analysis together on one platform."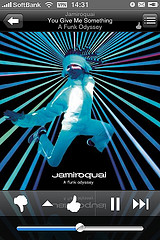 The new planning system provides the means for executives to log in on their mo­bile devices anywhere at any time to check the latest market and financial informa­tion or internal enterprise data. Waterman provided a personal example of this value. "I was at a board meeting recently and didn't know a number I needed to present to the board in a couple minutes," he says. "I tapped into the general ledger and pulled it right up."
From a planning perspective, enterprise mobility is assisting Pandora to improve pricing, which in turn drives more busi­ness and profits. The company's pricing and yield team has access to sales expectations that are inputted into the system by sales­people in the field. "In five clicks, they can see what has happened in the past and what is expected to happen in the future, and the consequences of this on our inventory," he explains. "They can say, 'OK there is some scarcity in this area and we should therefore be less aggressive in the related discount­ing.' By having a more immediate under­standing of anticipated inventory, based on sales expectations, we can optimally price and fill the demand curve."
Makes perfect sense. Drawing this sce­nario further, Waterman notes some other benefits from the platform. "Our recruiting teams in HR can tap into their mobile de­vices to see the anticipated sales and inven­tory picture, and then make adjustments in planned headcounts," he says. "For example, they might say, 'Six months from now I see that we had planned to hire five people in this division, but now we might need six or seven so we're not hit at the last minute with a bunch of open requisitions we can't fill.'"
One of the best parts of the mobile, cloud-based platform is its ability to ex­change data with other Pandora systems. "The lifeblood of planning and forecasting the future is having the right data to extract trends and essentially see things com­ing before they happen," Waterman says. "The more we link up our various business systems and provide access throughout the enterprise to everyone on their mobile devices, the more we can extract ever more granular data to predict what lies ahead."
The future thus becomes much more present.
This story originally appeared in the June 2013 edition of the CFO 360 Planning, Budgeting, & Forecasting newsletter.
Image courtesy of  technolize on Flickr, under license of Creative Commons.