Chastened by the widespread damage caused in unanticipated regions by Superstorm Sandy last fall, business executives are growing more fearful that natural catastrophes will damage their plants and equipment.
If that happens, they increasingly dread the possibility that their companies won't get adequate protection against financial losses when hurricanes, earthquakes or tornadoes strike, recent testimony by the Risk and Insurance Management Society suggests. 
In fact, RIMS feels that the current state of the market for natural catastrophes is dire enough to consider solutions akin to those offered by the federal terrorism insurance program.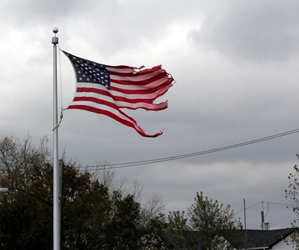 For many of the 3,500 industrial and service companies, public entities and other organizations represented by RIMS, "natural catastrophe insurance is a major component of their overall risk management portfolio," wrote RIMS president John R. Phelps in a recent letter to Michael McRaith, director of the Federal Insurance Office, a unit of the U.S. Department of the Treasury.
To be sure, this has long been the case for companies with locations in high-risk states like Florida, California or those within tornado-prone areas. But "as Hurricane Sandy in the northeast has shown, natural catastrophes can hit any region or any business," stated Phelps. "Readily available natural catastrophe coverage at affordable rates is critical to the financial stability of an organization, but also to the economy as a whole."
RIMS's letter, which was submitted in response to a request for comment by Treasury under the Biggert-Waters Flood Insurance Reform Act of 2012 requiring the federal insurance director to conduct a study and submit a report to Congress on the current state of the U.S. natural catastrophe insurance market, contends that the market is "highly volatile," expensive and meager.
Under the act, most commercial buildings in a moderate-to-low risk area qualify for natural-catastrophe property coverage at a preferred rate. Premiums start at $641 per year for both the building and its contents. For that premium, policies provide up to $500,000 of insurance to protect the building and up to $500,000 to protect its contents.
Owners of commercial property in high-risk flood areas that have mortgages from federally regulated or insured lenders must buy a standard rated flood insurance policy sure to provide less coverage more expensively than coverage for lower-risk policies would. What's more, some businesses owners will be facing premium rate hikes of 25 percent, under the flood insurance act.   
In any event, natural catastrophe coverage tends to be inadequate, at least at the national level, suggested Phelps, who is director of Business Risk Solutions at Florida Blue, Florida's Blue Cross and Blue Shield plan. One big Florida public entity in Florida has been unable to buy more than   $250 million in windstorm coverage, "despite models predicting that a Category 5 hurricane could result in losses in excess of $800 million," he wrote to the federal insurance director.  "Any entity in such a position, public or private, will be reliant on the federal government in the event of a major loss."
Besides their high prices and lack of coverage, the volatility of natural-catastrophe insurance markets adds a big uncertainty to business budgeting and planning, according to RIMS. "In some cases prices may triple from one year to the next for the same amount of coverage," Phelps said. "This type of fluctuation may lead some entities to non-insure for natural catastrophe risk, thus placing their businesses at risk of bankruptcy in a natural catastrophe event."
To make sure that insurance is available to companies when such catastrophes strike, the federal government should consider installing a public-private solution like the one constructed under the federal terrorism insurance law, according to RIMS.
Noting that the Terrorism Risk Insurance Act (TRIA) isn't related to insurance for natural catastrophe market, Phelps wrote that the law "is an example of a partnership between the government and private insurance market that benefits all parties and allows for an established mechanism and process to be in place should a terrorist attack occur."
TRIA, in which the government serves as a backstop to private insurers in case of wide-scale occurrence of terrorism, has enabled those insurers "to offer adequate terrorism coverage at affordable rates without requiring the government to be directly involved as the insurer," according to the RIMS president.
To be sure, TRIA is not without its own set of anxieties for corporations. RIMS recently testified before the New York City Council lately, in fact, about what could happen if the federal government allows the law to sunset at the end of 2014.